Downton's Downside
Inspired by the World War I experiences of his grandfather J.R.R. Tolkien, Simon Tolkien has written a coming-of-age novel, No Man's Land (Talese/Doubleday), about a lower-class boy, Adam Raine, who escapes the coal mines by winning a scholarship to Oxford. But then the war threatens to tear apart everything he's achieved. Tolkien describes both the horrors of trench warfare and the Edwardian age in all its splendor and cruelty: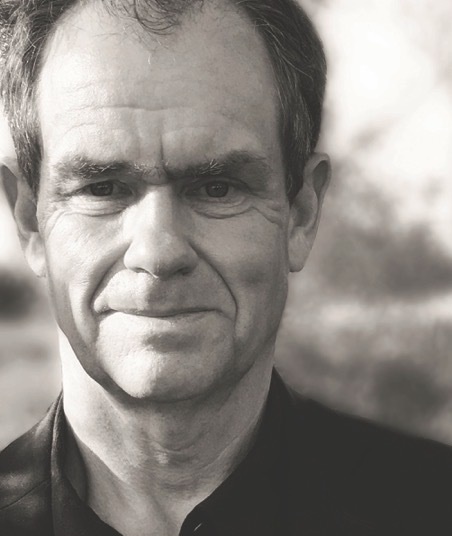 photo: Nicholas Tolkien
Every January for the last six years we have been welcoming the cast of Downton Abbey into our homes. We've enjoyed the spectacle of an ordered world where everyone, from His Lordship down to Daisy, the kitchen maid, belonged to Downton and had a role to play in keeping the vast machinery of the household ticking over. Everyone was looked after; everyone mattered. Or did they?

Edwardian society had a quite incredible divide between rich and poor. One percent of the population owned half the nation's wealth and, following the lead of pleasure-loving King Edward VII, they threw off the repressive solemnity of the Victorian era and indulged in a frenzy of conspicuous consumption. The rich regularly spent more on a single dinner than a poor family could earn in a year. To make this mad pursuit of pleasure possible, their servants did back-breaking work for little money and no thanks. Rising before dawn in cold candle-lit attic rooms, they emptied chamber pots and ash, hauled coal and hot water up and down steep stairs, laboring late into the night; if they encountered one of their betters they were instructed to turn their faces to the wall. And, to make matters worse, the upper servants often bullied the lower ones, revisiting on them the abuse they had suffered in their younger days. This was a hard, cruel, selfish world, epitomized not by Downton Abbey but by the Titanic disaster: 61% of the first-class passengers survived, but only 23% of those in third class did. It was a decadent society, rushing like the Titanic headlong towards its own destruction.