On 'Seeing' Kristen Radtke's Imagine Wanting Only This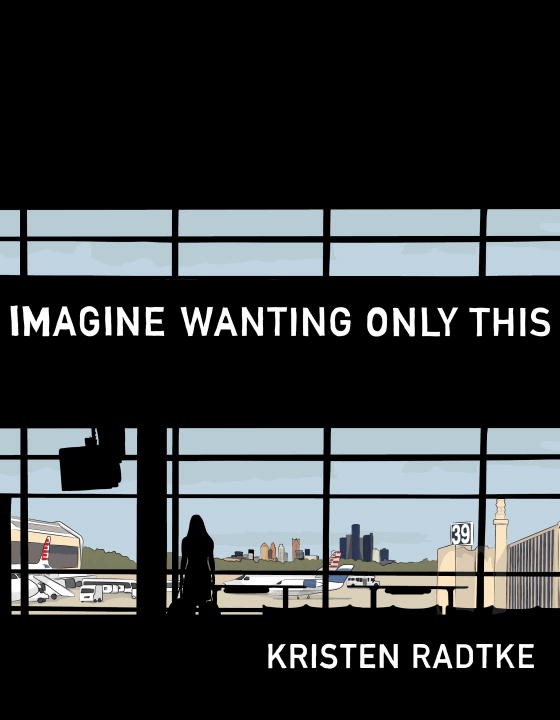 I've read Kristen Radtke's graphic memoir Imagine Wanting Only This three times. The title, with its intricate weave of possible interpretations, keeps tracking me down, won't let go. And fragments of this book have apparently sublet my mind's eye, the panels flickering by like movie scenes, always leaving traces.
Film analogies and references are perhaps inevitable here, both for creator and reader. Among other things, Radtke is the film and video editor at TriQuarterly magazine. For me, reading Imagine Wanting Only This feels like watching a documentary film. That response is certainly enhanced by sections like her chapter on Chris Marker's Sans Soleil, or when she discovers a video about the Chicago "urban explorer" whose disintegrating photographs play a key role in her book.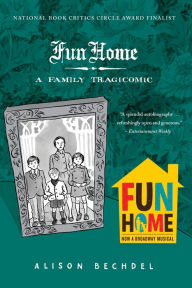 In the weeks since my first reading, two other books have threaded themselves visually into my engagement with Imagine Wanting Only This. The first is Alison Bechdel's Fun Home: A Family Tragicomic and its Broadway musical adaptation. Staging this show at the Circle in the Square theater allowed lighting designer Ben Stanton to place some scenes in squares of white light (at the 30 second mark here), as though the characters were living inside comic book panels. The image stayed with me. Seeing is believing.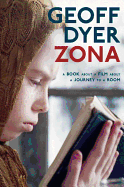 Another thread I've somehow woven into this bibliotapestry is Geoff Dyer's Zona: A Book About a Film About a Journey to a Room, which is a take-by-take account of Andrei Tarkovsky's classic movie Stalker, "summarizing the action of a film almost devoid of action." Zona turns words into frames, accompanied by voluminous, often personal, footnotes. My memory of reading that book also focuses on the definitive straight lines dividing main text from footnotes, like borders... or the initial line drawn to make a panel.
All of this inspires me to ask a question that's actually a recommendation: Have you "seen" Imagine Wanting Only This yet? --Robert Gray, contributing editor