Bittersweet Family Sagas
"Happy families are all alike," Leo Tolstoy famously wrote in the opening line of Anna Karenina. "Every unhappy family is unhappy in its own way." While there's some truth to Tolstoy's comparison, it doesn't leave much room for nuance: most families fall somewhere on a complicated spectrum of joy, heartbreak and moments that contain both. Exactly where on that spectrum often depends on who's telling the story, and when.


Hala Alyan's gorgeous novel Salt Houses (Houghton Mifflin Harcourt) begins with a wedding in Palestine, but its central characters, the Yacoub family, are soon uprooted by the Six-Day War of 1967. As matriarch Salma and her children and grandchildren navigate new lives in new countries, they grapple with the particular challenges of their cultural and historical moments, and the universal heartbreaks of family: identity, love, guilt and the secrets we keep.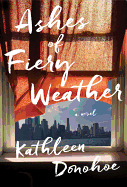 The O'Reilly women have long supported their firefighter husbands and brothers, and some of them eventually pursue the family trade themselves. Kathleen Donohoe's novel, Ashes of Fiery Weather (paperback, Mariner Books), follows seven O'Reilly women over a century of migration, marriage, difficult choices, and standing by the men they love (and each other) through literal and metaphorical fires.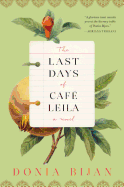 Noor Yadegar, the Iranian protagonist of Donia Bijan's novel The Last Days of Café Leila (Algonquin Books), is caught between countries and generations: her widowed father, Zod, is dying, and her daughter, Lily, is on the cusp of her American teenage years. When Noor and Lily return to Iran to care for Zod and work in the family restaurant, Noor begins to ask questions about her mother's death, and also about her own future and Lily's.

Though wildly different in setting and plots, all of these family sagas capture a more layered version of Tolstoy's truth: every family has its own rich, bittersweet story of love, loss, heartbreak and hope. --Katie Noah Gibson, blogger at Cakes, Tea and Dreams