Reading Star Wars
I'm a Star Wars fan. I say that cautiously, since I can't even aspire to the highest levels of fandom in the Lucasfilm universe. But I watch the original films at least once a year. I quote them all the time: "Never tell me the odds!" And I've dressed up twice as Princess Leia: once in my teens, once in my 30s. Until this fall, though, I'd never read a Star Wars novel.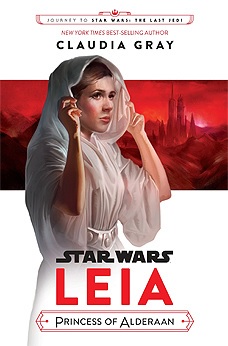 Why not? Call it confusion, or intimidation: there are dozens of novels, set in every conceivable niche of the Star Wars timeline and galaxy. Where to start? Add to that the thorny question of what's considered "canon": I'm not qualified to even touch that one. But there's a darker reason: my own literary snobbery.

Although I'm a lifelong bookworm with two literature degrees, I usually insist I'm not a book snob: I believe people should read what they love, be it a Pulitzer winner or the latest bestseller. But I secretly thought Star Wars novels had to be just cardboard imitations of the movies I loved.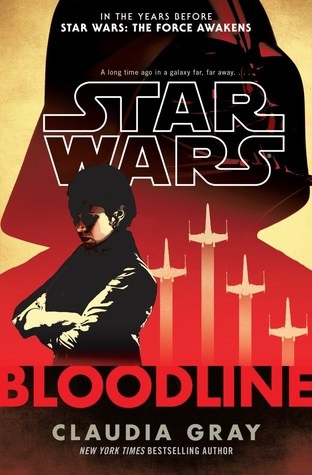 Enter Claudia Gray's novel Leia: Princess of Alderaan (Disney Lucasfilm , $17.99), which follows the young Leia as she takes a survival course and flies around the galaxy on missions of both humanitarian aid and espionage. It's smart, fast-paced and full of the series' signature wry humor. I devoured it and immediately picked up Bloodline (Del Rey, $9.99), Gray's 2016 novel recounting Leia's political career in the New Republic. I might have loved that one even more: Leia the senator is even more brave and badass than Leia the teenage rebel.

I doubt I'll be diving into the whole Star Wars backlist any time soon. But it's been a deep pleasure to read more of Leia's story--and a reminder that, as Yoda says, sometimes we must unlearn what we have learned. --Katie Noah Gibson, blogger at Cakes, Tea and Dreams