The 'Dying-Star Intensity' of Teenage Friendship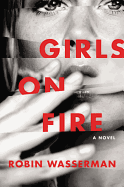 In Robin Wasserman's Girls on Fire (Harper Perennial, $15.99), the young (impressionable, insecure, trying-to-find-herself) Hannah Dexter befriends Lacey Champlain, a troubled girl with a penchant for grunge and dangerous escapades. The book is about a lot of things: the wonder and horror of high school, the sexual tension that surrounds coming of age, the power of secrets to distort a relationship. But at its heart, it is a story about friendship, particularly, as our reviewer called it, the "dangerous, dying-star intensity" of Hannah and Lacey's friendship. That phrase could not more perfectly capture the force of teenage friendships like Hannah and Lacey's, a bond fraught with both tension and tenderness--and a bond that shows up repeatedly in contemporary novels.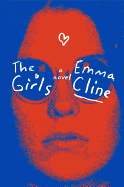 Emma Cline's much-lauded debut, The Girls (Random House, $17), takes readers into the life of the lonely, searching Evie Boyd, who falls in with a group of female cult followers in the late 1960s. Though the novel is ostensibly about cults and coming-of-age, what draws Evie is not the group itself, but the lure of friendship with those girls already there (and, without giving too much away, one girl in particular).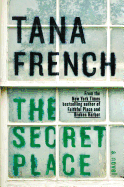 In The Secret Place (Penguin, $17), Tana French moves her Dublin Murder Squad series off the streets of Dublin and onto the grounds of an elite boarding school, where the bond among a group of girls is so powerful as to be almost eerie. Julie Buntin's debut, Marlena (Holt, $26), takes the premise of the dangerous teenage friendship to its extreme, as readers learn early in the novel that something terrible has happened to Marlena.

There's a thread that weaves through each of these books, as distinct as they may be: look how well these girls can know each other without yet knowing themselves. Look how fine the line between love and danger. Look at all there is to learn in walking that line. --Kerry McHugh, blogger at Entomology of a Bookworm