Spring Has Sprung!
Springtime brings warmer weather, blossoming flowers, sunshine and a feeling of possibility. It's the perfect season to read books about renewal and hope. Take one of these books outside and welcome the season with some al fresco reading!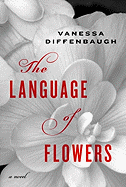 The link to spring is evident in the title of The Language of Flowers by Vanessa Diffenbaugh, but this novel also tells a story of rebirth. Victoria, 18, has aged out of the foster care system and must survive on her own after a childhood of being unloved. Her knowledge of flowers and their meanings saves her life, both figuratively and literally, in this compelling story about connections and awakening.

Rhoda Janzen wrote the warm, very funny memoir Mennonite in a Little Black Dress to tell the story of her return home to her Mennonite roots to start fresh after her life falls apart.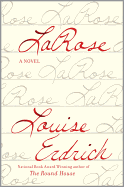 The poignant novel LaRose by Louise Erdrich begins with tragedy as Dusty, a Native American boy, is mistakenly shot by Landreaux, the father of his best friend. Devastated, Landreaux borrows from old traditions and gives his own son, LaRose, to the mourning family. Two families begin along a path of healing and hope, thanks to one little boy.

Spring means the start of wedding season. Something New by Lucy Knisley is a charming, funny graphic memoir that follows the author's wedding plans from start to finish. Fans of Knisley's other graphic memoirs, including the foodie favorite Relish, will recognize her sense of humor and whimsical drawings.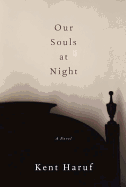 Love isn't just for the young. Folks in the autumn of their lives can also experience a renewal, as in Our Souls at Night by Kent Haruf. In this brief but tender and moving story, two lonely, elderly people get a second chance at happiness.

Grab a book and head outside to celebrate spring! --Suzan L. Jackson, freelance writer and blogger at Book by Book