Building Your Cookbook Shelf: The Basics
We're kicking off a series of columns of cookbook recommendations with a focus on the basics, because as fun as it is to dive into fancy cuisines and elaborate dishes, there's something to be said for knowing that you've got a trusted recipe for whatever dish you may dream up for dinner tonight.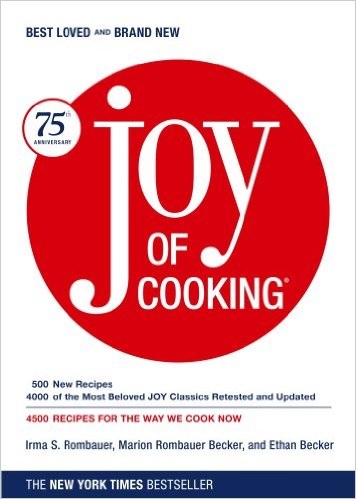 First, a nod to
The Joy of Cooking
(Scribner, $35), which, one could argue, revolutionized the cookbook industry in the United States (and beyond). Irma Rombauer's original edition focused on recipes that simplified steps, equipment and ingredients for doable, affordable at-home cooking. Every volume of
Joy
is updated; the most recent 75th-anniversary edition intentionally restored much of the voice of the original authors.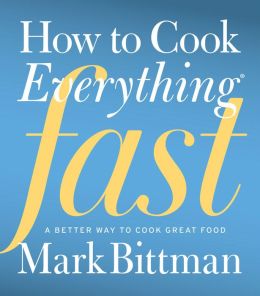 Mark Bittman's
How to Cook Everything
(Houghton Mifflin Harcourt, $35) is exactly what it sounds like: a no-fuss, no-frills collection of recipes for, well, everything. Variations on this theme are available in his other books, including
How to Cook Everything Fast
(Houghton Mifflin Harcourt, $35) and
How to Grill Everything
(Houghton Mifflin Harcourt, $30).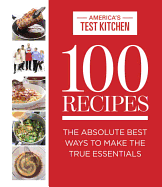 America's Test Kitchen is known for its thorough vetting of everything kitchen-related, be it recipe or serving spoon. Their cookbooks compile the best of their advice, as determined by their editors. In
100 Recipes: The Absolute Best Ways to Make the True Essentials
(America's Test Kitchen, $40), they serve up their take on the best possible variation of every essential dish you can imagine. If 100 recipes isn't enough for you, look for
Cook's Illustrated Cookbook
(Cook's Illustrated, $20), an American Test Kitchen brand that offers up 2,000 (yes, 2,000) recipes from the magazine's 20-year history, all blessed by Test Kitchen staff. --
Kerry McHugh
, blogger at
Entomology of a Bookworm