For Youngest Readers: Interactive Books
There are tons of books for children that include interactive aspects for the solo reader, like flaps, dials or pull-tabs. These new board books feature cool, inventive attributes sure to engage young readers.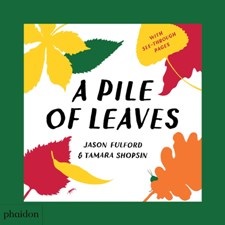 A Pile of Leaves by Jason Fulford and Tamara Shopsin (Phaidon Press, $18.95, ages 2-4)
Published in collaboration with the Whitney Museum of American Art, A Pile of Leaves uses clear acetate pages and an autumnal palette to build a layered leaf pile. Each page-turn breaks the pile down, making it a little smaller on the right-hand page and identifying the individual object on the left: a leaf, an acorn, a grasshopper, a lost mitten. The final double-page spread includes a picture and name of every item in the pile.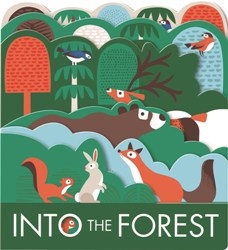 Into the Forest by Laura Baker, illus. by Nadia Taylor (Abrams Appleseed, $9.99, ages 3-5)
Into the Forest, following a little squirrel trying to find her mother in the forest, is tactilely stimulating, its illustrations full of raised features that create different textures and shapes. With a back cover much larger than the front, each page builds in size--from the shrubbery height front cover to the treetop heighted back--resulting in a multi-layered forest effect.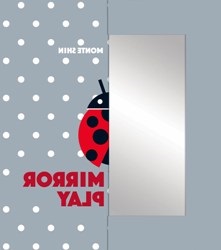 Mirror Play by Monte Shin (minedition, $14.99, ages 3-5)
For older board book readers, Monte Shin's Mirror Play includes a mirror and abstract shapes that can be spun 360 degrees. The reader places the attached mirror at a right angle to the shape and spins the shape around until the mirror reveals the hidden, symmetrical form (a plane, a banana, a mouse). Every hidden item is listed with its picture on the last page.