Trifecta of Book-Related Blockbusters
It's a great moment for book-related blockbusters in theaters and on the silver screen. A week ago,
The Hunger Games
, based on the first book in Suzanne Collins's trilogy of the same name, opened to critical and popular acclaim. Taking in $214.5 million worldwide last weekend, the film was No. 1 in all major world markets and had the third largest opening weekend in the U.S. ever. The books, too, have been setting milestones: the series now has more than 36.5 million copies in print in the U.S. alone and has been at or near the top of bestseller lists for three years, all the more amazing considering that the initial title was published only in 2008. Many moviegoers and reviewers say that reading the books leads to a better appreciation of the film. Note that there's plenty of time to catch up before
Catching Fire
, based on the second book in the series, is released in November next year.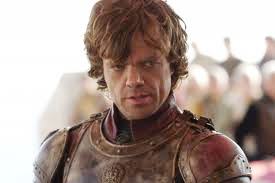 This Sunday, Games of Thrones returns to HBO for its second season, which is based on A Clash of Kings, the second volume in George R.R. Martin's A Song of Ice and Fire series. Now at five volumes with two more (and possibly others) on their way, the series continue to attract new readers: as of last fall, the book series had nearly 12 million copies in print. Many readers were drawn in by season one last year, and it's likely this new season will also create new fans. The HBO productions, under the able direction of David Benioff and D.B. Weiss, are vivid, faithful renditions of the remarkable books they're based on--and as in the case of The Hunger Games, reading the book helps viewing the show.
And next Wednesday, the 3D version of Titanic--one of the most popular movies in history--launches in theaters across the country, just a week before the April 10 centennial of the sinking of the ill-fated liner. More next week on that tragic tale and the many books it spawned. --John Mutter