Independent Bookstore Day is Revolutionary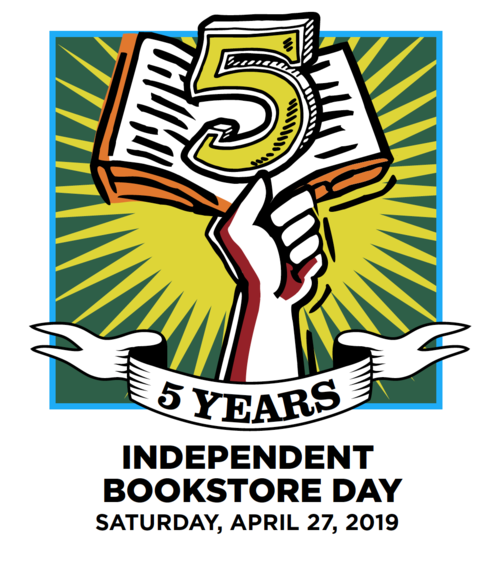 Tomorrow is Independent Bookstore Day, a "national party that takes place at indie bookstores across the country on the last Saturday in April. Every store is unique and independent, and every party is different. But in addition to authors, live music, cupcakes, scavenger hunts, kids events, art tables, readings, barbecues, contests, and other fun stuff, there are exclusive books and literary items that you can only get on that day. Not before. Not after. Not online."
Words to live by. I'm sure you have a favorite independent bookstore and already know how great it is. Think of tomorrow as a superb excuse to indulge guilt-free in one of your favorite pastimes--hanging out in your indie and celebrating with a wonderful community of fellow readers.
In anticipation of this special day, I've been thinking about a Colonial-era bookshop owner named Henry Knox, who arguably put the "I" in independence for booksellers. Born in 1750, he opened the London Book-Store in Boston at the age of 21. According to an announcement in the Boston Gazette, his bookshop featured "a large and very elegant assortment of the most modern Books in all branches of Literature, Arts and Sciences."
A prominent Bostonian described the London Book-Store as "one of great display and attraction for young and old, and a fashionable morning lounge." Patrons included Tories as well as troublemakers, like John Adams and Nathanael Greene.
Knox went on to become a Revolutionary War hero, playing an instrumental role when he conceived and executed the daring relocation of more than 50 mortars and cannons overland from Fort Ticonderoga on Lake Champlain to Boston, an arduous winter journey of nearly 300 miles. He later served in President George Washington's Cabinet.
Every era is complex. Indie bookstores matter, offering readers, authors and booksellers a community gathering space for the exchange of ideas. It's still a revolutionary concept. Happy Independent Bookstore Day 2019! --Robert Gray, contributing editor