LGBT Pride Month: Books for Kids & Teens
June is LGBT Pride Month, and there are lots of new, wonderful works by and about GLBTQIAP+ individuals for young readers. Here are only three of the many edifying, entertaining and/or affecting books for kids and teens with a GLBTQIAP+ focus.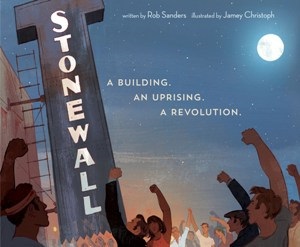 Rob Sanders chooses an ingenious perspective to tell the Stonewall story in Stonewall: A Building. An Uprising. A Revolution (illus. by Jamey Christoph, Random House, $17.99): the buildings, acting together as plural narrator, tell their own story. This allows for the inviting, inclusive use of "our" and "we" throughout, while their enduring existence becomes an emphatic statement about permanence. Backmatter includes supplemental history, photographs and an interview with Uprising participant Martin Boyce, adding further validity to this nonfiction picture book for readers ages 5-8.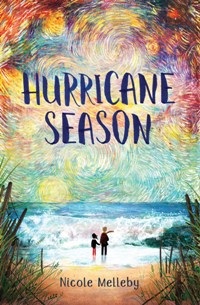 Nicole Melleby's debut middle-grade novel, Hurricane Season (Algonquin, $16.95), is a delicate storm. Fig's dad was once a famous pianist and composer; now, though, he lives in extremes, buzzing with frantic energy or barely able to get out of bed, leaving Fig to fend for herself. When his erratic behavior leads Fig's teacher to call the state child protection agency, Fig is terrified--what if they "take him away from her?"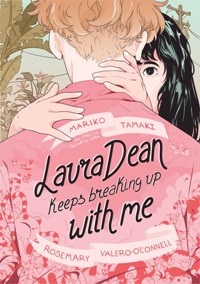 Laura Dean has broken up with Freddy Riley three times. Freddy can tell that her "friends are struggling to muster sympathy for [her] increasingly ridiculous situation," so she writes to an advice columnist. The e-mails work as the graphic novel's exposition while giving readers an idea of how Freddy perceives the world. Laura Dean Keeps Breaking Up with Me (First Second/Macmillan, $24.99) is almost too real. Mariko Tamaki and illustrator Rosemary Valero-O'Connell get the ache, desire and humiliation of being in a relationship that has moved past love into compulsion, creating an uncomfortable but very true read.