Board Books to Greet the New Year with Open Arms
Caretakers who are looking to start the year off with some positivity and open-mindedness should take a look at these three titles for pre-readers ages 0-3. Each cover features a figure with arms wide open, ready to embrace the new year and the new book enthusiast.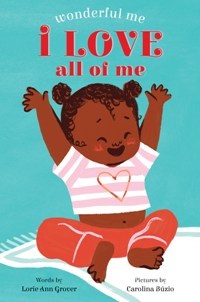 Toddlers love their "wiggly toes" and "smelly nose," their "legs that run" and "licky tongue" in
I Love All of Me
, Lorie Ann Grover and Carolina Búzio's (Scholastic, $9.99), upbeat book. Búzio's expressive, brightly colored illustrations depict a diverse group of children jubilantly acting out Grover's self-love-promoting text.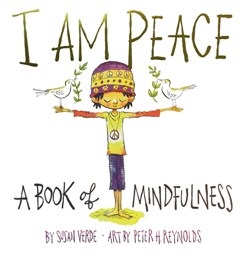 I Am Peace: A Book of Mindfulness
by Susan Verde, illustrated by Peter H. Reynolds (Abrams Appleseed, $8.99), emits an understandably meditative vibe. Verde's gentle primer for mindfulness practice is enhanced by Reynolds's dynamic illustrations, which give the whole work a feeling of fluidity as the watercolors seep unrestrained out of their outlines.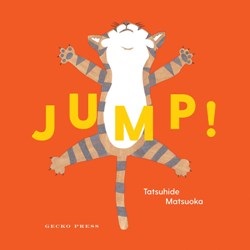 Tatsuhide Matsuoka's
Jump!
(Gecko Press, $12.99) opens up into a vertical, portrait format instead of the standard landscape. This choice allows for all of the animals inside--frog, kitten, grasshopper, rabbit--to jump straight up from the bottom of the composition to the top, with a turn of the page. Each animal has its own individually designed "boing": the frog goes "Boing!"; the rabbit goes "Bo-oing!"; the snail? "Uhm. Maybe not." Matsuoka's animals, all shown on plain backgrounds with tons of white space, seem filled with potential energy until... they Jump! A perfect exciting kickoff to an active 2020.