Cooking for One
Now more than ever, I enjoy cooking: hearty soups, crumbly scones, buttery scrambled eggs (with endless cups of tea). Last July, though, I moved into a studio apartment during an unusually hot Boston summer. After weeks of takeout, stovetop huevos rancheros and ready meals from Trader Joe's, I needed some new kitchen inspiration.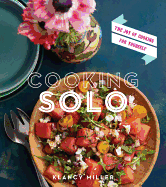 Enter Cooking Solo (Houghton Mifflin, $19.99), Klancy Miller's brilliant, colorful cookbook about not only feeding yourself, but enjoying it. I've made her risotto, her lemon pancakes, her spicy coconut-sweet potato soup... the list goes on. But more than her recipes, I love Miller's approach: she insists, as a longtime single person, that investing the time and effort to feed oneself well is worth it. As a recent divorcée, I need that reminder on the regular.
My success with Miller's recipes inspired me to flip back through some perennial favorites, like Molly Wizenberg's A Homemade Life (Simon & Schuster, $17). I bake Wizenberg's Scottish scones at least twice a month, but recently made her ratatouille for the first time in years. Like Wizenberg, when I am dining alone on something that delicious, "I lick my knife until it sparkles, because there's no one there to catch me."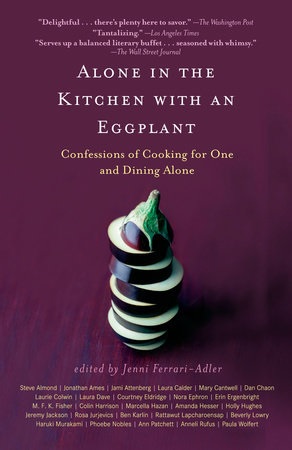 For a broader perspective on solo cooking, I turn to Alone in the Kitchen with an Eggplant, an eclectic essay collection edited by Jenni Ferrari-Adler (Riverhead, $15). Inspired by Laurie Colwin's eponymous essay (which kicks off the anthology), these pieces, some with recipes, recount the delightful, the depressing and the quirkily indulgent aspects of setting a solo table. Many of the contributors recall solitary meals (or seasons) with deep fondness, even nostalgia. Cooking for one can feel like a depressing prospect, but these books help remind me that there's a wealth of flavor, adventure and--yes--true sustenance to be found at a table for one. --Katie Noah Gibson, blogger at Cakes, Tea and Dreams