Bookstore Odyssey
Remember the credit card ad that featured two buddies in a van on a cross-country road trip to visit Major League baseball parks? Ever since, I've had a dream of doing something similar: but instead of ballparks, I'd visit independent bookstores in all 50 states.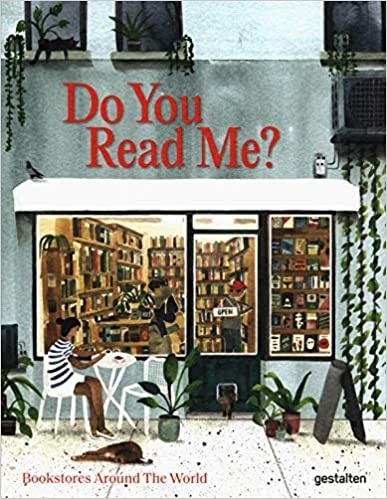 Thanks to travel writer Marianne Julia Strauss's Do You Read Me?: Bookstores Around the World (Gestalten, $60), my wish can be fulfilled, right from my own living room. This sumptuously photographed, elegantly produced 275-page volume takes booklovers on a global tour. FilBooks in Istanbul employs an elephant motif ("fil" means elephant in Turkish), teal accents on the piping, coffee and red velvet cake to lure customers. A palm tree creates the focal point of Cafebrería el Péndulo in Mexico.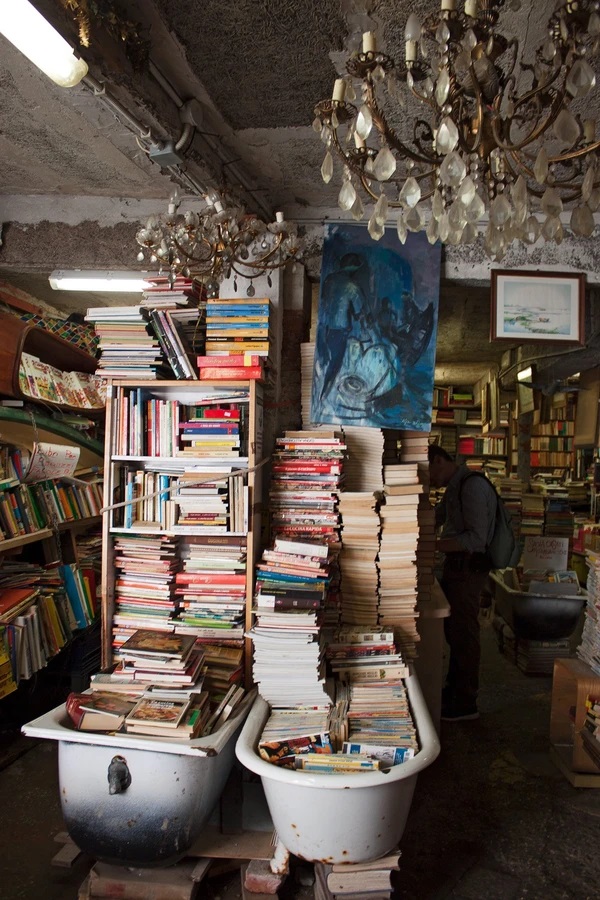 Venice's Libreria Acqua Alta
Books that float from the ceiling make meals at Cook & Book memorable in Brussels, while a floating 60-foot vessel makes the Book Barge that travels France's Canal du Nivernais unforgettable. Sometimes books float--literally--at Venice's Libreria Acqua Alta, where they're tucked inside gondolas and tubs to protect them when the waters rise.
For those with a passion for children's books, Mundo Zaul in Berlin stocks titles from around the world in their original languages; and Berlin's Krumulus encourages children to "touch almost everything" and runs printing workshops.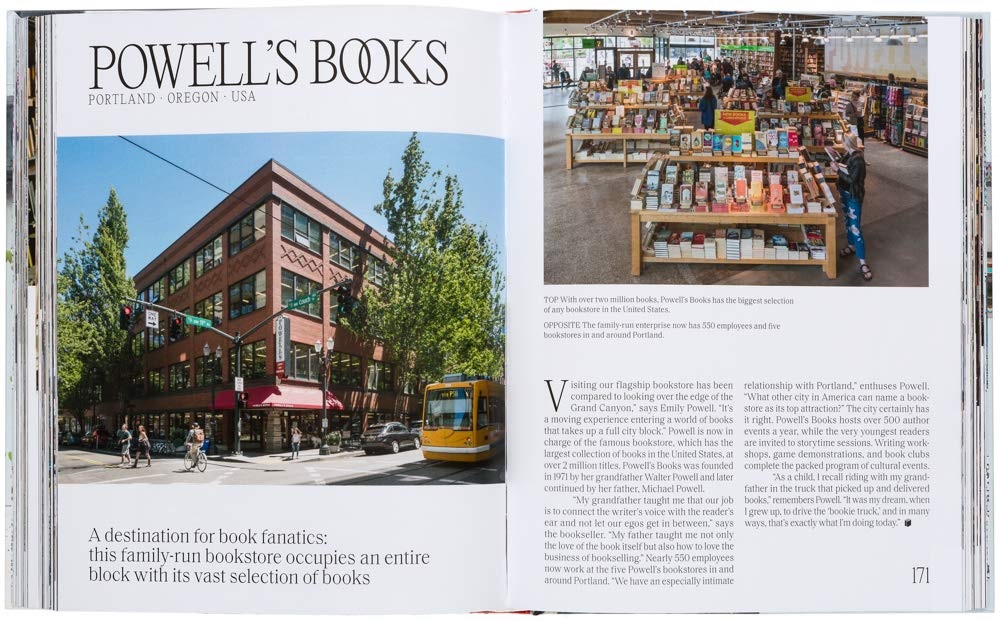 Then there's Wuguan Books in Kaohsiumg, Taiwan, where only those 18 and older can enter in the dark to view 400 books under spotlight--identities obscured, the better to browse erotica and psychology titles. Tokyo's Morioka Shoten sells just one book (which changes on a weekly basis); in Lagos, Nigeria, The Jazzhole boasts strong coffee alongside the music of Miles Davis and Duro Ikujenyo, and works by Chimamandah Ngozi Adichie.
This eye candy may well be the ticket to give bibliophiles an itch to travel. --Jennifer M. Brown, senior editor