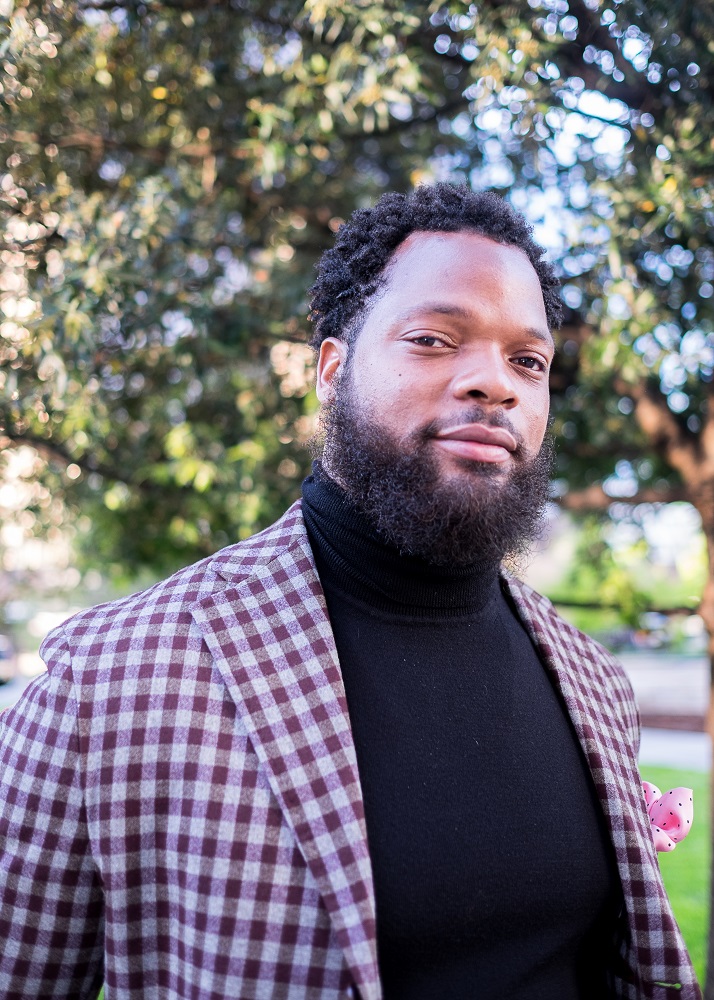 photo: Brad Puet
Super Bowl champion, three-time Pro Bowler and two-time NFC champion Michael Bennett and his wife, Pele Bennett, cofounded the Bennett Foundation for the education and support of underserved children and communities. The pair also wrote
Three Little Monsters Have a Wild Day
, a picture book about their three daughters. Michael Bennett's new book,
Things That Make White People Uncomfortable
(Haymarket Books, $24.95), written with Dave Zirin, is an unflinchingly personal look at current affairs, social justice and inequality.
What inspired your love of reading?
My mom was a teacher, so there were always books in the house and we always would read. A book is something that can take you into a whole different world--it could take you to the fourth dimension or the fifth dimension. It could take you to Neverland or Narnia or it could just take you to Brooklyn. A book is your own movie in your mind. You are attached to the author and sometimes you feel like the book is talking to you. And that's really how I started to love reading.
How do you find book recommendations?
People. Friends. Or I look online at stories, or on TV. It's just different books that I see and think, oh, I need to read that book. Mostly just word-of-mouth, or I just walk into the library and find a catchy title.
And now you've written Things That Make White People Uncomfortable. How is writing similar or different to playing football?
The things about football and writing a book that are similar is you have to be creative, you have to be timely, you have to be a little bit structured. Actually, the thing that's really different is that in football, you make your creativity through your movements, and writing a book, you use your creativity through your mind and put it down on paper. Some moves on a football field you can't redo, but what you write in a book is there forever.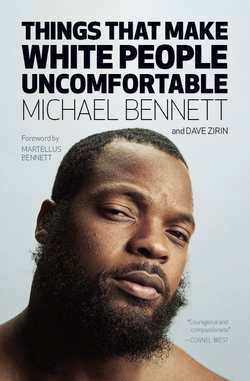 Your book is also peppered with really great authors like Langston Hughes and Maya Angelou. What are some of the books that particularly inspired you to write this book?
Freedom Is a Constant Struggle by Angela Davis; Michelle Alexander's The New Jim Crow, obviously; and Brené Brown's work. So many great authors helped shape my mind, like the Dalai Lama. A lot of authors will send me their books, too, and I get to meet a lot of great people because of the work we do.
You're very candid in the book about your admiration for your family and your distrust of the NFL. Was it intimidating to get so raw?
It was very intimidating, because you de-mask yourself and share the story of you doing all these different things. But, at the same time, you want to be able to be like that because you owe it to the children behind you to be confident, emotional and able to share yourself.
You say near the end of your book that feeling uncomfortable opens people up.
I think it does, or should. Being uncomfortable allows you to want to stop and say, "hey, it's time for us to grow as a community and grow as a people."
You write about athletes' tremendous untapped power to hold companies accountable. How did food education and STEM education, which you call twin issues, become key points for you?
When you think about food and the lack of access to food in different minority neighborhoods, it's evident that it is just so sad. We want to be able to talk about why certain diseases happen and what that means to a community. I focus on that because I think food is the gateway to culture. Food is the gateway to health. Food is the gateway to a lot of different things, and I think STEM is, too. With science and technology, you're able to get creative and create different things.
The African organization iamtheCODE, which aims to improve girls' access to science, technology, engineering, arts, mathematics, entrepreneurship and design, is a program you got involved with to help close the gap of gender inequality. Having three daughters, this is probably on your mind a lot personally as well as socially. How do we help tackle this?
I think it takes a lot of
everybody
to start understanding certain issues that are happening in the world. And now being able to support women through technology and iamtheCODE is me recognizing the place I play in changing lives, the place we play as a community in uplifting women and giving them the same opportunities as men. Science is one of the things that helps change the world. I think you have to be able to have seats at the table. --
Kristianne Huntsberger
, writer, storyteller and partnership marketing manager at
Shelf Awareness