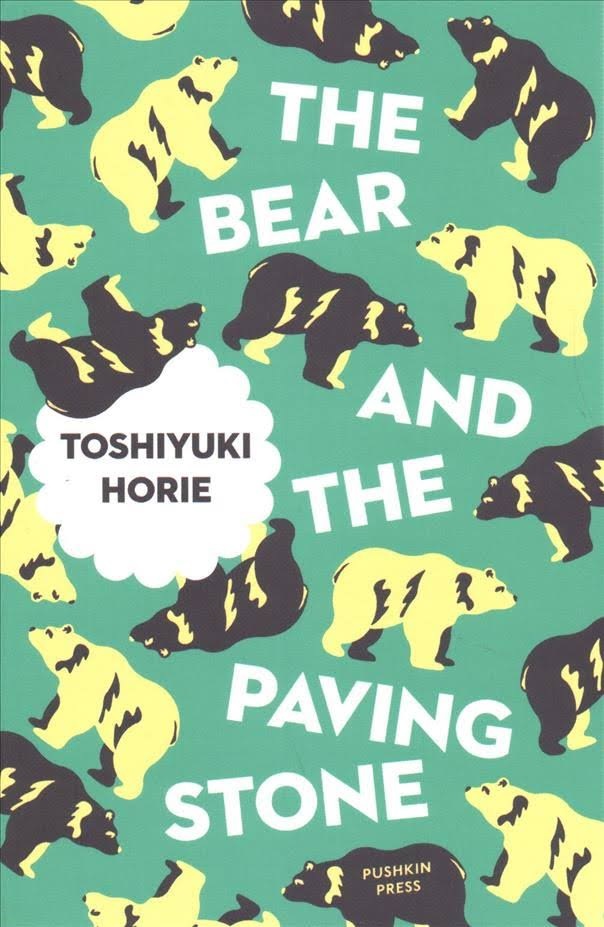 This ethereal collection of three stories by French literature scholar Toshiyuki Horie plays with themes of memory and coincidence, illustrating how unrelated events trigger suppressed memories. The title comes from a Jean de la Fontaine fable, "The Bear and the Amateur Gardener," in which a lonely bear befriends an old gardener. The bear kills his new friend after lobbing a paving stone at the gardener's nose to ward off a fly.
Translated by Geraint Howells, the 2001 Akutagawa Prize-winning "The Bear and the Paving Stone" is a gentle, stirring novella of history and memory that simmers with raw emotional ferocity. Two university friends, a Japanese translator of French literature and Yann, a photographer, meet in Normandy to reminisce about their lives. Their discussion meanders across various topics--the impact of war on Yann's family and his interest in granite architecture, the translator's studies of Émile Littré--and converges on the story of a blind teddy bear created by Yann's landlady for a blind son. This unlocks a flood of discomfiting revelations for the narrator, in which "Time had flowed backwards, from my pained lower jaw towards the invisible centre of the nervous system, where everything comes together."
For two other stories as well, Horie uses descriptive imagery in a distanced narrative style. His characters maintain an inner strength and Zen-like independence that wavers under the emotional weight of shared memories, which merge in unexpected ways to convey a yearning for deeper connections.
The Bear and the Paving Stone
adds to the bold collection of contemporary Japanese literature published by Pushkin Press. --
Nancy Powell
, freelance writer and technical consultant