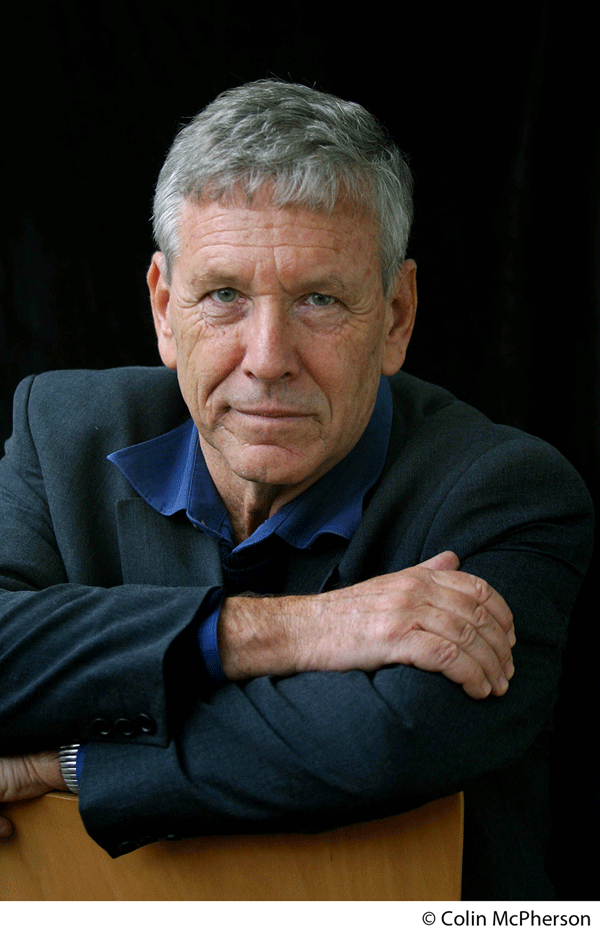 Israeli author Amos Oz, "whose work captured the characters and landscapes of his young nation, and who matured into a leading moral voice and an insistent advocate for peace with the Palestinians," died December 28, the New York Times reported. He was 79. "Among a generation of native Israeli writers that included A.B. Yehoshua and David Grossman, Mr. Oz wrote richly in modern Hebrew. The revival of that ancient language was extolled by the founders of the state as a crucial element in forging a new Israeli identity."
His many honors included the Goethe Prize; the French Knight's Cross of the Légion d'Honneur; the Heinrich Heine Prize; and the Israel Prize. He was a perennial contender for the Nobel Prize in Literature.
Oz published more than a dozen novels, including My Michael and Black Box, as well as collections of short fiction, works of nonfiction and many essays. His work was translated into more than 35 languages. A Tale of Love and Darkness, Oz's acclaimed memoir, was first published in Hebrew in 2002 and became an international bestseller. His other books include Judas; In the Land of Israel; and Where the Jackals Howl & Other Stories. Houghton Mifflin Harcourt published Oz's Dear Zealots: Letters from a Divided Land ($23, 9781328987006) last November 13.