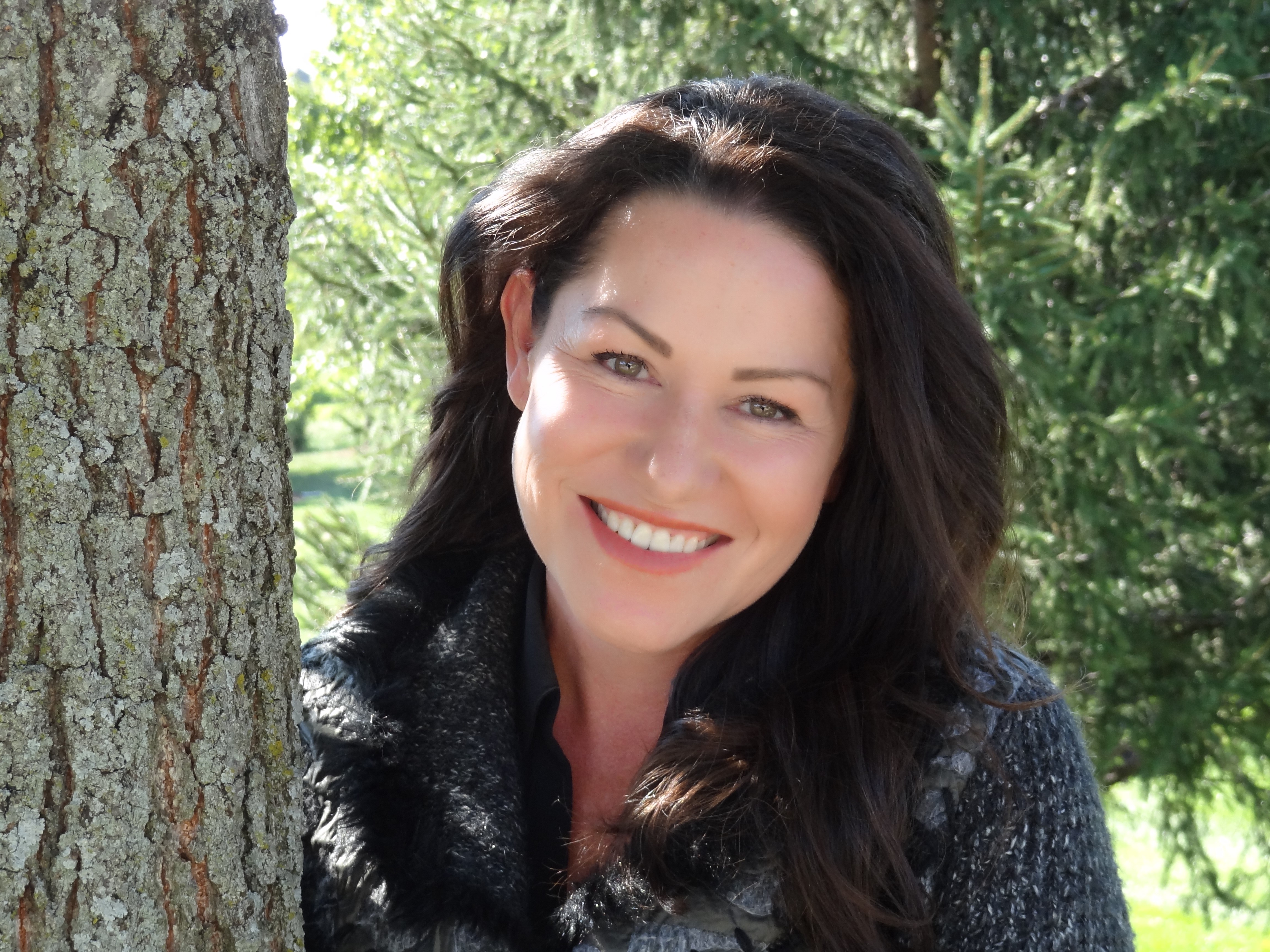 photo: Josiah Richards
After earning a BA in English Lit from UCLA and an MFA in screenwriting from the American Film Institute, Annie Ward lived in Bulgaria for five years, teaching English, writing Fodor's travel guides and script-doctoring for movies. Beautiful Bad, just published by Park Row, is a psychological thriller based on her experiences. Ward lives in Kansas City, Kans., with her family.
Beautiful Bad started out as a memoir. How different was that from the final version?
The original manuscript was called The British Body Guard and it was an honest account of how I met my husband, the many war zones he had seen throughout his life and the extremely rocky path we traveled trying to become a real couple. My agent found the book troubling in its original form. I had no idea that a frank description of how difficult it is to love someone with PTSD would be so controversial.
What was your first reaction when your then-agent suggested you fictionalize it?
When he told me the book was very raw and that maybe it would be more palatable if it were not "real," I decided to take a break from the project and hopefully develop a different perspective. I stopped writing and focused on being a stay-at-home mom to two toddlers while my husband traveled for work. Strangely enough, it worked, and a few years later I felt ready to take another crack at it.
Maddie likes living on the edge of danger. How was your experience there?
I can't hold back here. I LOVED EVERY HORRIBLE, DIRTY, CRAZY, SCARY, HEART-POUNDING MINUTE! And I'm not alone. If you could gather 20 people in a room who lived in Sofia, Bulgaria, in 1998, you would find successful filmmakers, New York Times bestsellers, world-renowned journalists and a bunch of intelligent criminals. They would all hug each other and yell nazdrave ("cheers") while they toasted to that era in that part of the world. I don't know anyone who lived there then who doesn't miss the endless nights where you could eat, drink and dance and barely a spend a penny.
What do you think people would find most surprising about that region during that time?
There were famous actors from Hollywood everywhere. Nu Image, an Israeli-American film production company, was making tons of low-budget movies in Sofia, starring the likes of Jean-Claude Van Damme, Ron Perlman, Harvey Keitel and Steve Buscemi. I was the local screenwriter they used when they didn't want to pay to fly someone over from Los Angeles, and because I spoke Bulgarian, I was asked to take the Americans out to dinner and to clubs. It was crazy. Bulgarian mafia thugs at nightclubs do not always mix well with American stars.
My most popular story from back then is the time I got a bloody nose after being punched in the face for daring to introduce my girlfriend to Jean-Claude Van Damme while he was sitting with a very jealous companion.
What made you stay five years?
The reason I stayed five years? Honestly? It was cheap, it was exciting and Americans were given rock-star treatment because we could pay the bill. I'd spent my first 18 years in Kansas. Sure, I'd lived in Los Angeles for six years, but I was never the person allowed to cut the line at the club or buy a round for the whole bar. I was able to be that person for a brief amount of time. It went to my head. I'm ashamed, but it's true. We felt special and it was addictive.
Did you think you'd write about your experience there someday, outside of travel books?
Everyone who lived there knew they were going to write about their experiences. Lindsay Moran wrote the bestseller Blowing My Cover: My Life as a CIA Spy. She is a character in my book, and I'm a character in hers. My friend Danielle Trussoni was in Sofia as well, and she wrote about Bulgaria in her Angelology series as well as in her poignant memoir, The Fortress. I write about what I find fascinating, and I could not have had better material.
One of the characters in your book struggles with PTSD. What kind of research did you do to write those scenes realistically?
Oh, boy. Towards the end of Beautiful Bad, Ian and Maddie get in an argument and he says something to the effect of, "What? You don't think I know about your little PTSD library?" That was me. I had my own library on the subject.
When I married my husband, I did it knowing what he had been through in Iraq, Bosnia and Rwanda. A couple of nights ago my husband said to me, "The equation that worked was patience plus time." That was how he got better. I was patient and we gave it time. He will always have PTSD, as will I. The boating accident in the book is real and I have been struggling with that memory every day of my life.
My empathy for his trauma and his for mine has brought us closer, and probably enabled us to put up with things most people would find untenable. So, to answer the question, I did do research on PTSD, but it was just to get the right words and terms. I knew what it was and how it felt on my own.
Film rights have been bought and you have an MFA in screenwriting. How involved will you be with the adaptation?
My plan is to have absolutely nothing to do with the film adaptation. Nothing. I want to stay as far away as possible. I would really trust Sue Kroll, Warner Brothers producer, with my life. I wish the best to the person who writes the screenplay and I promise to stay out of their hair. I've got other fish to fry.
Which elements would you hope to see included?
My guess is that a film adaptation will have to pull back from the political and historical elements in the book to focus on the crime scene. As a screenwriter, I completely understand why that would be necessary. My hope is that the adaptation doesn't abandon the past altogether. The thriller genre is formulaic, and formulas exist for a reason. They are satisfying. I don't mind if the book is crafted differently for film. That's inevitable. --Elyse Dinh-McCrillis