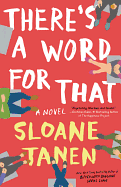 Janine Kessler is a former child actor who lives with her many anxieties in a tiny New York City apartment. Her father, Marty, an award-winning director, has always supported her. So when Marty ends up in Directions, one of California's most posh rehab facilities, yet again, Janine reluctantly comes to help. For the first time in years, Janine ends up spending time with her sister, Amanda, who has always resented her, and Amanda's beautiful teenage twin daughters--although one is slightly more gorgeous than the other, which has led to more tension.
And then, to the surprise of Janine and Amanda, they discover that Marty had a wife they never knew about. His first wife, Bunny Small, the wildly popular author of the Henry Holter books, one of the most popular kids' fiction series in the world, has been out of his life for decades--until she too is admitted to Directions. As Marty and Bunny get reacquainted, hilarious drama ensues in both the Kessler and Small-Holter families. Readers will be amused as Janine wrestles with her past, and Marty and Bunny look toward the future, leading to all sorts of hijinks.
In There's a Word for That Sloane Tanen has brought together a cast of rich, self-indulgent characters, and made them surprisingly accessible, a bit like a literary version of Arrested Development's Bluth family. Tanen, the author of a series of illustrated books that includes Bitter with Baggage Seeks Same, has an eye for human foibles and a knack for sharp, funny dialogue. --Jessica Howard, bookseller at Bookmans, Tucson, Ariz.