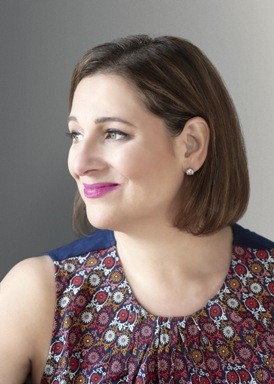 photo: Andrea Cipriani
Jennifer Weiner is the author of 16 books, including Good in Bed, In Her Shoes and her memoir, Hungry Heart: Adventures in Life, Love, and Writing. A graduate of Princeton University and contributor to the New York Times Opinion section, Weiner lives with her family in Philadelphia. Her new novel, Mrs. Everything (reviewed below), is out now from Atria.
On your nightstand now:
Ruth Reichl, Save Me the Plums--her memoir of her stint at Gourmet magazine, with recipes. Reichl writes about food in a way that lets you taste it, an ability which I admire and covet.
Patrick Rothfuss, The Name of the Wind--I found this on a list of "what to read if you loved Game of Thrones." I'm having a hard time getting into it, so far, but I am persisting.
Naomi Novik, Spinning Silver--I loved her Temeraire books, which I found on the aforementioned list, so now I'm trying this one.
Anissa Gray, The Care and Feeding of Ravenously Hungry Girls--I'm a sucker for a family saga, and the review in the New York Times made it sound great.
Jami Attenberg, All This Could Be Yours (ARC)--I've loved all of Jami's novels, going back to The Middlesteins, and this story of a dysfunctional family, a dying patriarch and adult children questioning their choices, is right up my alley.
Favorite book when you were a child:
A Wrinkle in Time, the Little House on the Prairie collection, the Narnia Chronicles: I was an avid reader as a girl, and all of these were stories that drew me into their worlds so completely that I was always surprised when the recess bell would ring or when my mom would call me in for dinner.
Your top five authors:
Stephen King, Susan Isaacs, Andrew Vachss, Nora Ephron, KJ Charles.
Book you've faked reading:
Moby-Dick--I gave this one the old college try. Really I did. But something between the language and the overwhelming maleness of it all just left me stuck at the starting gate.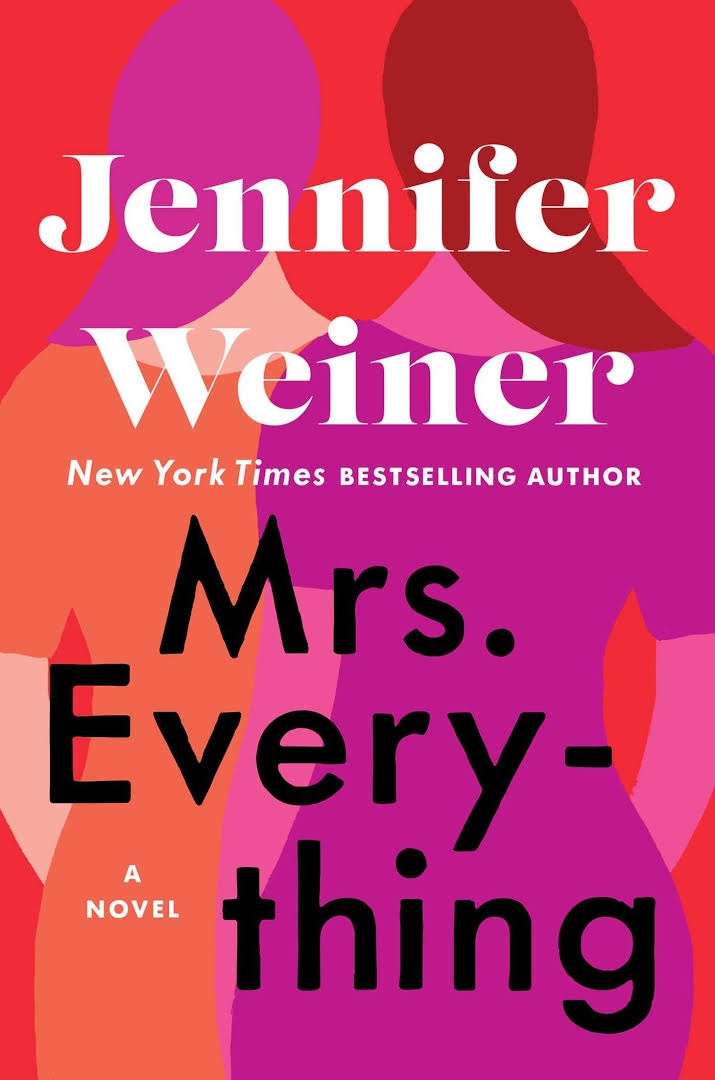 Books you're an evangelist for:
Shining Through by Susan Isaacs and Veronica by Nicholas Christopher.
Susan Isaacs is one of my favorite authors. When people ask me for a beach read, with a funny, sharp, relatable heroine, who gets the guy because of her smarts and her courage, and who literally saves the world, this is the one I press into their hands.
Veronica is one of my favorites, a noir-ish, atmospheric, otherworldly tale about magic, and music, and the enduring power of love. I found it at random in the library, and I think it was a book I was meant to read. I'd never heard of the book, or its author, but it fell into my hand, as if by magic.
Book you've bought for the cover:
Red Clocks by Leni Zumas--I tried, and failed, to write a dystopian book about a future where abortion was illegal, so of course I was drawn to this book. Also, I can't be the only one who looked at its cover and heard Maude Lebowski announcing, "My art has been commended as being strongly vaginal." So I bought it--and if the book doesn't live up to the cover, hey. At least it'll tie the room together.
Book you hid from your parents:
The Diaries of Anaïs Nin--everything I know about sex I learned from this book.
Book that changed your life:
Crazy Salad by Nora Ephron. I never knew that books could consider topics like being flat-chested, or the Pillsbury Bake-Off, or that they could be written in such an intimate and conversational way.
Favorite line from a book:
"Let me be something every minute of every hour of my life. Let me be gay; let me be sad. Let me be cold; let me be warm. Let me be hungry... have too much to eat. Let me be ragged or well dressed. Let me be sincere--be deceitful. Let me be truthful; let me be a liar. Let me be honorable and let me sin. Only let me be something every blessed minute. And when I sleep, let me dream all the time so that not one little piece of living is ever lost." --Betty Smith, A Tree Grows in Brooklyn
Most of the lines I remember from books have been from poems. But A Tree Grows in Brooklyn is the story of a reader, of a girl who wants to feel everything the world gives her to feel; who doesn't want to miss anything, not even the painful parts. I think this quote summarizes the gifts that books give us. Through fiction, you get to live a hundred lives, you get to be the hero and the sinner. You get to do it all.
Five books you'll never part with:
The Stand by Stephen King
Little Women by Louisa May Alcott
Almost Paradise by Susan Isaacs (my mom got me a signed copy for my 40th birthday)
The Most of Nora Ephron
A Song of Ice and Fire series (Can I have them all?)
Book you most want to read again for the first time:
The Talisman by Stephen King and Peter Straub. Probably because I can remember so vividly what it was like reading it for the first time, lying in bed, turning the pages faster and faster, wanting the world to stop so I could find out what happened next. I remember crying my heart out when Wolf sacrificed himself so that Jack Sawyer could find the Talisman and save his mother, and the world, and all the worlds. It was so big, and so vivid, and every time a scene in one of King's subsequent works would nod at its world, I was reminded of being that young again, and tearing through that book, and seeing how completely a great story could pull a reader inside of it.
Favorite quote about reading and writing:
"If there's a book you want to read, but it hasn't been written yet, then you must write it." --Toni Morrison