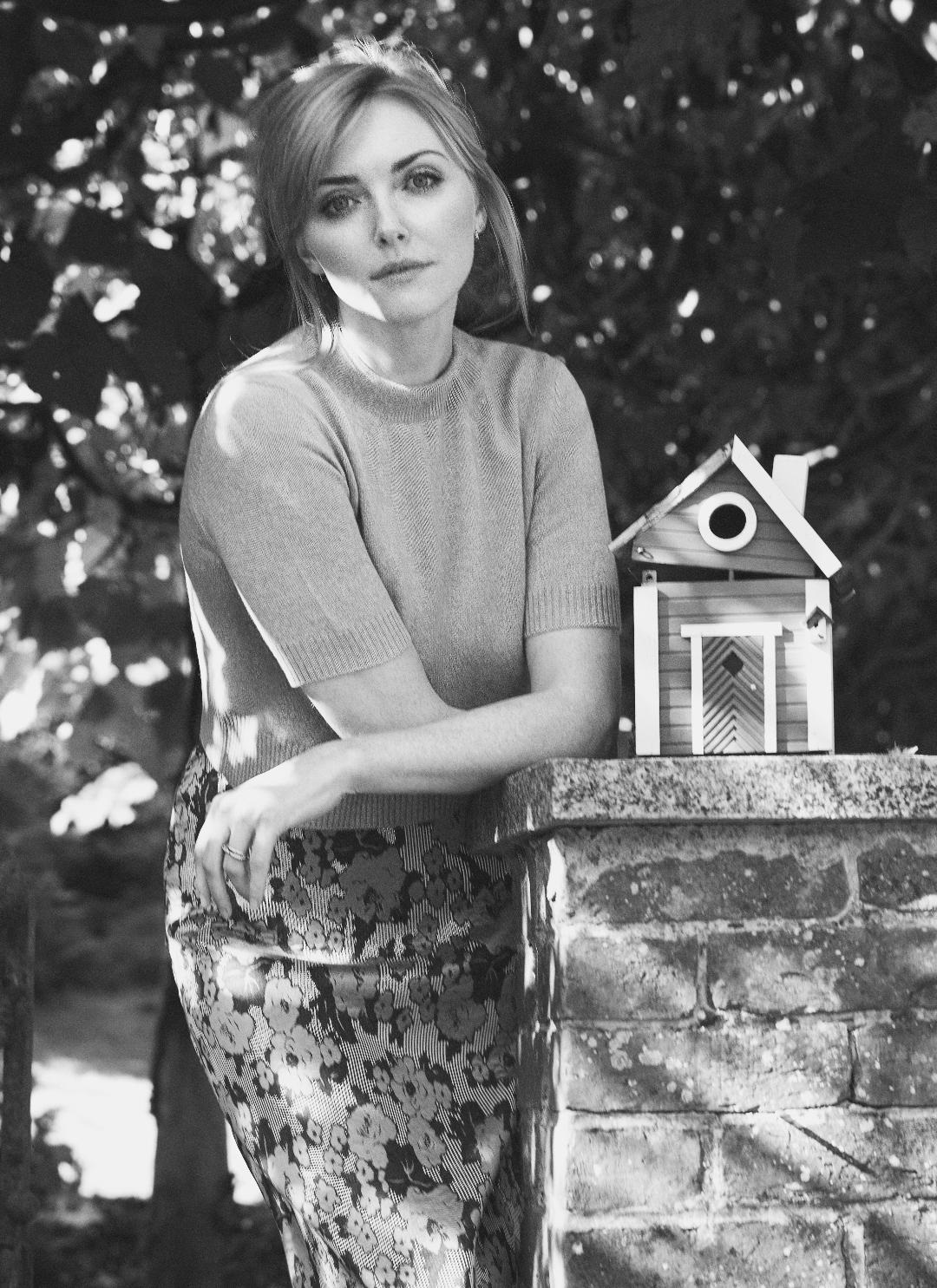 photo: Matt Easton
Sophie Dahl began her working life as a teenage fashion model, but books and words were her first love. Her fiction includes the illustrated novella The Man with the Dancing Eyes (illus. by Annie Morris) and Playing with the Grown-ups. She has also written two cookbooks, Very Fond of Food: A Year in Recipes and Miss Dahl's Voluptuous Delights, in addition to writing and presenting two BBC shows about food. She is a contributing editor at Condé Nast Traveller and was a long-time contributing editor at British Vogue. Dahl lives in the English countryside with her husband, daughters, rescue dog, cat and tortoise. Her first book for children, Madame Badobedah, illustrated by Lauren O'Hara, is available now from Candlewick.
On your nightstand now:
Mudlarking: Lost and Found on the River Thames by Lara Maiklem, a totally captivating social history of London, told through the objects that are washed up on the foreshore of the River Thames. It's that rare thing--history and detailed fact but told in the most lyrical, tender way. I'm also reading Ariel Leve's memoir, An Abbreviated Life, which is extraordinary but has to be read in doses as it's such painful reading.
Favorite book when you were a child:
Can I have two? If so, Ronia, The Robber's Daughter by the inimitable Astrid Lindgren and The Wolves of Willoughby Chase by Joan Aiken. Both feature nuanced, sparky heroines fighting darkness, complex family dynamics and internal struggles. Give me these kinds of young women any day, please! Adversity is a part of life and good children's books illustrate this so powerfully. We adults sometimes need reminding. The wonderful children's author Katherine Rundell says in her book Why You Should Read Children's Books, Even Though You Are So Old and Wise: "Ignore those who would call it mindless escapism: it's not escapism: it is findism. Children's books are not a hiding place, they are a seeking place."
Your top five authors:
Margaret Atwood, Zadie Smith, Philip Pullman, Astrid Lindgren, John Irving, Mary Karr. Argh. And Hilary Mantel and Nancy Mitford. Eight, useless.
Book you've faked reading:
Middlemarch by George Eliot. Never got round to it. Sorry.
Book you're an evangelist for:
There is a fantastic book on grief called The Wild Edge of Sorrow: Rituals of Renewal and the Sacred Work of Grief, written by the psychotherapist Francis Weller. He writes gems like: "Grief and love are sisters, woven together from the beginning. Their kinship reminds us that there is no love that does not contain loss and no loss that is not a reminder of the love we carry for what we once held close." See also any of The School of Life Books, but particularly A Replacement for Religion. I think we're living in such crazy, kooky times that books like these can really help us hang onto our hats.
Book you've bought for the cover:
Ooh, definitely Cherry by Nico Walker. Which outdid the cover. Such an amazing book. He's brilliant.
Book you hid from your parents:
I think my mother actually bought me Forever by Judy Blume, which seems to be the formative hide-from-your-parents book. I definitely hid it from my teachers. Probably hid Ambition by Julie Burchill, which was bursting with sex. And all of those unbelievably sinister Virginia Andrews books. Good Lord--what was that all about?! Our caretakers had no idea we were reading a hotbed of murder and incest!
Book that changed your life:
I read Hideous Kinky by Esther Freud when I was a teenager and I related to it so much. I love that it's from a child's perspective, which keeps it feeling generous and curious, and it captures the blind acceptance of childhood so magically. I'm a huge fan of all of Freud's work. Peerless Flats has the same observed detachment and is great.
Favorite line from a book:
An oldie but a goodie from L.P. Hartley's The Go-Between: "The past is a foreign country; they do things differently there."
Five books you'll never part with:
A proof copy of Philip Pullman's The Book of Dust: The Secret Commonwealth. I interviewed him on its release and he signed it and I was struck dumb by pure fandom, which was a problem because we were in front of an audience of a thousand.
A first edition of Nancy Mitford's The Pursuit of Love, one of my favorite books of all time.
A memoir of the actress Carol Matthau with a great cover that's quite hard to get hold of now, called Among the Porcupines.
The Greengage Summer by Rumer Godden. It was a present from the writer Dolly Alderton and has the prettiest cover.
A first edition of My Lady Nicotine by J.M. Barrie, which my husband gave me when we were newly together, as I was still partial to a cigarette in those days.
Book you most want to read again for the first time:
I think The Dutch House by Ann Patchett is an incredible novel, and I did read it all over again as soon as I'd finished. I feel that way too about Andrea Levy's Small Island. I could read and read and read it and will always discover something that feels new and moving.
What is the greatest love story of a book?
Exit West by Mohsin Hamid. The most elegant, haunting love story.