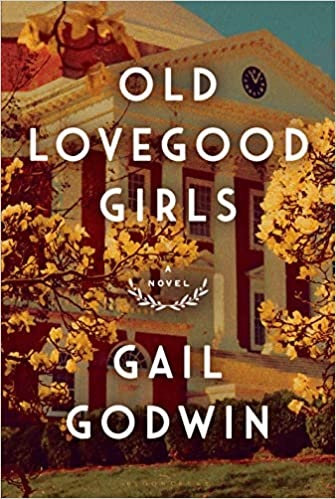 The lifelong impact of a brief friendship is the theme of Old Lovegood Girls, Gail Godwin's 16th novel. Spanning decades and moving from a traditional women's junior college in 1958 North Carolina to New York City, yet always returning to the South, the emotional interdependence of Feron Hood and Merry Jellicoe is a quiet force propelling this engaging novel.
For ill-matched roommates, their bond is surprising. Feron had been "subjected to a wider range of life's misadventures than the typical Lovegood girl," the dean noted, instilling a wary reserve. Merry, of the Jellicoe Tobacco family, puzzles Feron: "Was a person like Merry born with her openheartedness, or was it seeded and grown, year after year, by people who had raised her to choose the generous and the true?" Their intriguing differences, plus their mutual love of Literature and Composition class, encouraged the friendship, but a family tragedy abruptly ended Merry's studies.
Godwin (Grief Cottage) divides her evocative novel into sections roughly by decades and details the women's stories between their rare encounters. Both continue to write, Feron in New York and Merry while managing the tobacco business. Their connection survives; Feron often has "the Merry dream" and thinks of her as a "moral compass." Merry reflects, "Her flashes of insight have influenced my life." Both endure heartache, and readers often learn their stories through the other's reactions to them. While Feron enjoys the greater literary success, Merry's North Carolina life eclipses Feron's in depth. The culture and characters of the small-town South enrich Old Lovegood Girls, as do the updates on the college as decades alter the place where the women met. --Cheryl McKeon, bookseller, Market Block Books, Troy, N.Y.