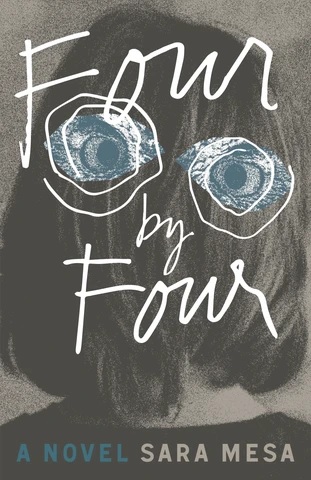 "Is it better to live free and vulnerable or under control but with protection?" Four by Four examines freedom versus subjugation until the question itself, hauntingly, proves to be based on a fallacy. Acclaimed writer Sara Mesa, in a novel brilliantly translated from the Spanish by Katie Whittemore, wields language like a knife, cutting apart hidden secrets of abuse.
Wybrany College, a boarding school where wealthy parents send their teenagers to avoid urban violence nearby, has dark undercurrents of threat. In Part One, Celia, a scholarship student, wishes she were back in the city. She's strong-willed and street smart, and says, after one failed attempt to leave campus, "I come from the outside and I'm not afraid." Ignacio, a bullied boy with a limp, accepts his nonstop abuse as his due: "He believes in his religion. He subscribes fully to its asceticism and penitence." Part Two switches gears as a substitute teacher arrives at Wybrany and slowly unpacks the menace that's present. "There's an unhealthy stillness, something crouching behind the silence," he notices. "Plenty of matters are best kept secret. The thing is to pretend you don't notice," he's told.
Part Three is the shortest and most devastating, coalescing disparate evidence from the previous sections. As a professor says, "One escapes the external evils, certainly, but monsters are generated inside these walls." This is a linguistically precise, stylistically spare and emotionally devastating look at the corrosive effect of abuse and power imbalance, perfect for fans of Shirley Jackson and Samanta Schweblin. --Cindy Pauldine, bookseller, the river's end bookstore, Oswego, N.Y.