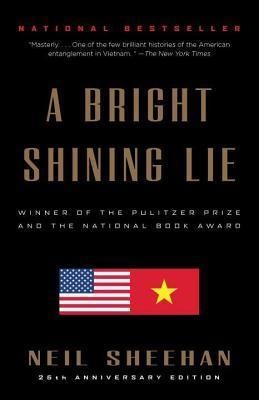 Neil Sheehan, best known for helping to publish a secret government history of the Vietnam War and for his own history of the war, died on January 7 at age 84. Those works were the Pentagon Papers, the internal Defense Department history of the war that revealed the government's duplicity about the war, and A Bright Shining Lie: John Paul Vann and America in Vietnam, which won a National Book Award and a Pulitzer Prize in 1989. Sheehan covered the Vietnam War from 1962 to 1966 for United Press International and the New York Times. "Intense and driven, Mr. Sheehan arrived in Vietnam at age 25, a believer in the American mission," the Times wrote. "He left, four years later, disillusioned and anguished."
In 1971, Sheehan was approached by Daniel Ellsberg, the former Defense Department analyst who had turned against the war and worked on the Pentagon Papers. After the Times began publishing the Pentagon Papers and its analysis, the Nixon administration obtained a temporary injunction blocking further publication. Seventeen days later, the Supreme Court ruled to allow publication to resume. The Times won a Pulitzer for public service for its coverage.
Sheehan wrote several other books, including After the War Was Over: Hanoi and Saigon, based on a trip to Vietnam in 1989, and A Fiery Peace in a Cold War: Bernard Schriever and the Ultimate Weapon (2009), a history of the arms race and the story of the Air Force general responsible for the creation of the U.S. intercontinental ballistic missile system. A Bright Shining Lie is available from Vintage ($21).