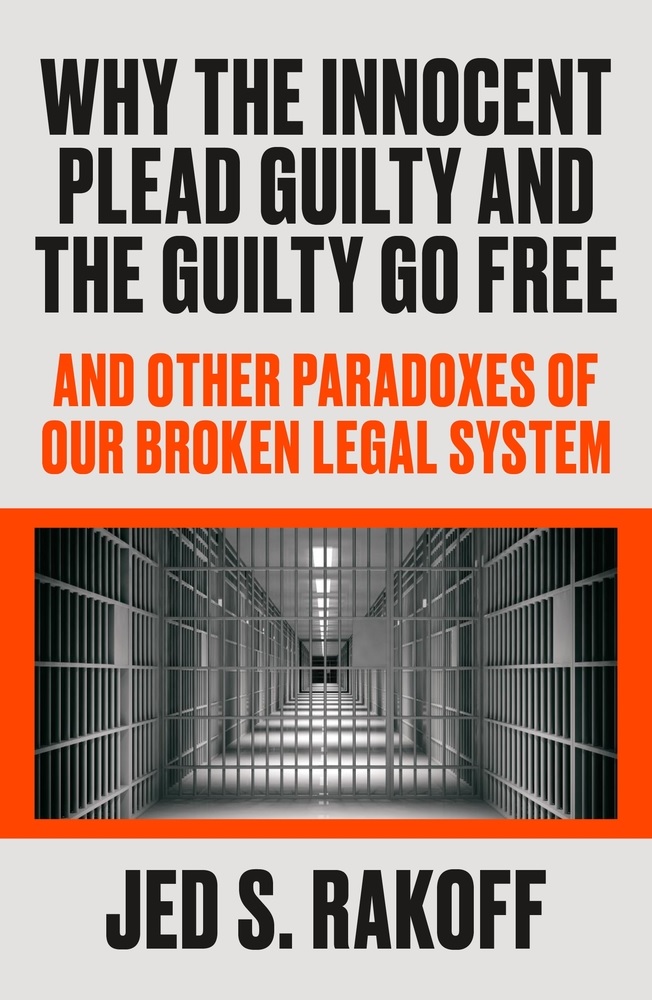 Senior federal judge Jed S. Rakoff's well-informed and provocative Why the Innocent Plead Guilty and the Guilty Go Free expands on and refines a series of articles he wrote in the New York Review of Books. He brings to the subject not only the deep insight gained from nearly 25 years on the federal bench, but prior service as a federal prosecutor.
One of Rakoff's principal targets is a system of mass incarceration that has seen the American prison population rise by 500% in the past 40 years, to the point where the country's 2.2 million inmates comprise 25% of all those incarcerated in the world. He blames mandatory minimum sentences and a plea-bargaining system that cedes nearly unchecked power to prosecutors, so that a sizable number of innocent people--100,000 current inmates by his estimate--plead guilty to crimes they did not commit.
While Rakoff's critique focuses on the criminal justice system, he is also troubled by the courts' deference to the executive branch, especially the way a "talismanic invocation of national security continues to be a cloak for all kinds of executive action that might not otherwise survive judicial review." The skyrocketing cost of hiring a lawyer and mandatory arbitration provisions in a wide range of consumer contracts also make access to the courts problematic for all but the most affluent Americans.
Yet he remains "cautiously optimistic that my fellow Americans will rise to the challenge" of repairing the system. If they do, it may be in part because of some of the inspiration and wisdom he provides here. --Harvey Freedenberg, freelance reviewer