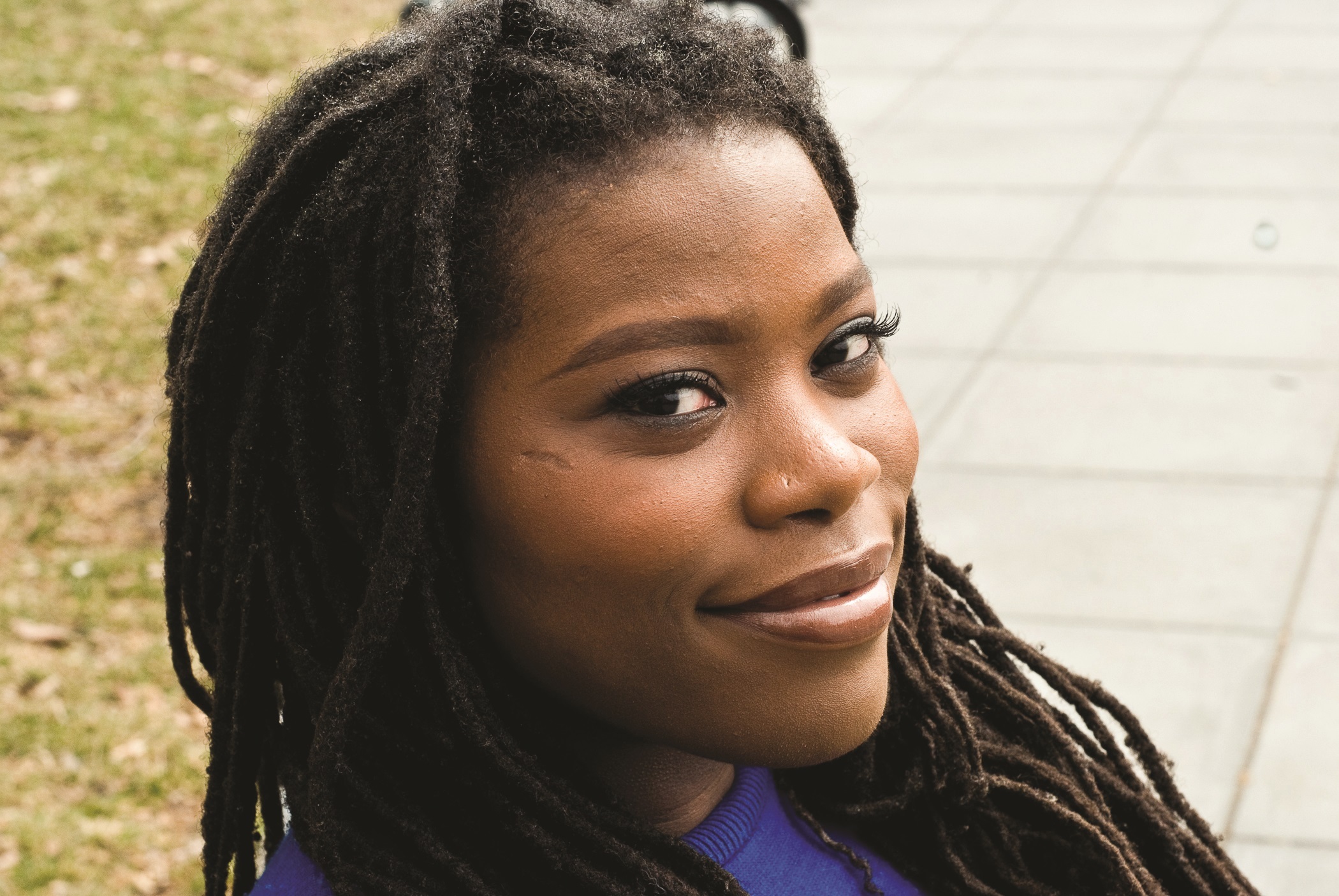 photo: Syreeta McFadden
Kaitlyn Greenidge's debut novel, We Love You, Charlie Freeman, won the 2017 Whiting Award and was among the New York Times Critics' Top 10 Books of 2016. She is the recipient of fellowships from the Whiting Foundation, the National Endowment for the Arts and the Radcliffe Institute for Advanced Study, and is a contributing writer to the New York Times. She lives in Brooklyn, N.Y. Her new book is Libertie (Algonquin, reviewed below), a novel inspired by Susan Smith McKinney Steward, New York's first Black female doctor.
Was there a defining moment that made you decide "I'm going to be a writer."
I grew up surrounded by books and reading in a home that encouraged imaginative play and storytelling. So becoming a writer always seemed like an option and a very real possibility. I was lucky that way.
And you certainly choose fascinating topics: eugenics/manipulated research in Charlie Freeman, a should-be-better-known-icon in Libertie. How do you decide?
I love history, particularly the stories that get left out of overarching narratives because they are deemed too niche, strange, uncomfortable or hard to understand. There's so much in the archives waiting to be discovered. I think a big misconception is that our current moment is somehow one that has never before been experienced. One of the pleasures of studying history is finding the ways the past mirrors the present, and is also completely different and points to radically different outcomes.
Speaking of history, because Dr. Susan Smith McKinney Steward was a real person, how did you decide what parts of her biography you would use in Libertie?
I used the parts that served the story I was trying to tell. I was aided in that Dr. Smith McKinney Steward's descendant Ellen Holly has already written an excellent and well-researched family history and accounting of her ancestor's life. So, the record is out there--the doctor's life is pretty well documented for those who wish to look. So that freed me up to truly make this a piece of fiction.
In between your two books, you became a mother. The mother/daughter bond is prominent throughout Libertie. Did your own experience of motherhood influence Dr. Sampson and Libertie's evolving relationship?
Not really... besides the birth scenes. I was mostly inspired by talking about motherhood and mothering with women I know who mother and also are fiercely ambitious about having a professional life and are unapologetic in their ambitions. I've been blessed to know a lot of artists who are also mothers, who don't necessarily go the cliché route of "motherhood ruins you." It has always been more nuanced conversations, about the joy found in some aspects of parenting, how this perspective does and doesn't inform creative life, and how one has a full community life as an artist even if one isn't as a mother.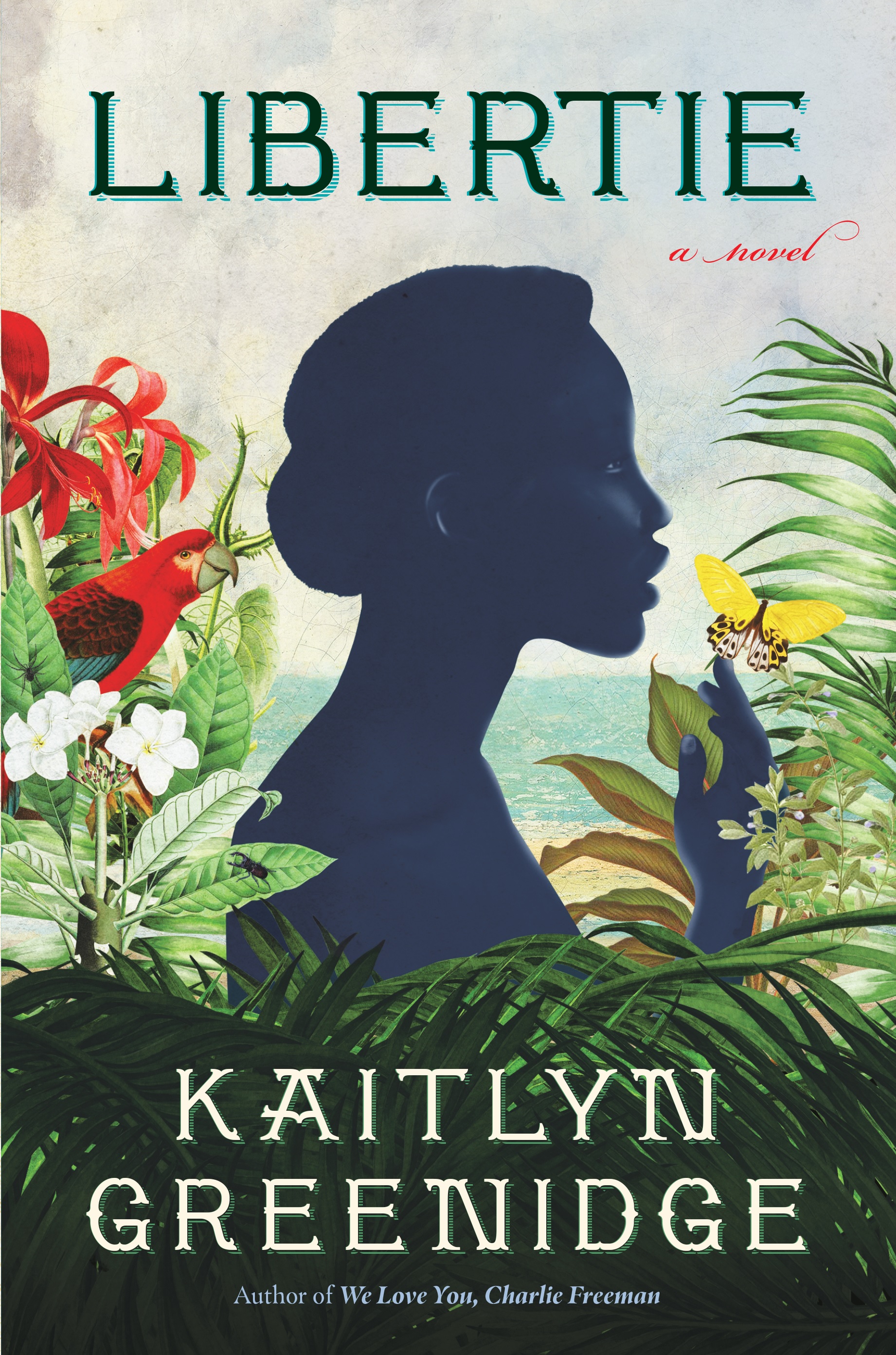 In your piece, "Escape Through Death," about Henrietta Duerte, you confessed your 14-year-old self's "deepest desire... to become an undertaker." Back then, you didn't yet know of Duerte's coffin-smuggling stop on the Underground Railroad, but you memorialized her brilliant lifesaving method in Libertie's first chapter. The short piece was quite the intriguing teaser--any chance we might see Henrietta in a future title of her own?
If so, someone else may have to write her. I love her story and find it fascinating, but everything I wanted to say about it--the metaphor of death and freedom and liberation; the deep connections between Philadelphia's Black abolitionist community and Haiti and Haitian immigrants; and the use of dress as a marker and a disguise in liberation--are currently in the novel.
You also write short stories, cultural commentary, op-ed pieces, book reviews, personal essays. Do you have a preference for genre? Do you have a different approach to fiction vs. nonfiction writing?
No preference for genre. Nonfiction and fiction are both about asking questions and hopefully inviting a reader into an ongoing conversation.
Do you have a specific audience in mind when you're writing?
I write for Black women. If others enjoy as well, I am really happy that they connect to the work. But if I were to write a piece that everyone except Black women connected to, I would feel, on some level, that I'd failed.
The penultimate sentence in your New York Times essay "Who Gets to Write What?" is like a battle cry: "Imagine the better, stronger fiction that could be produced if writers took this challenge to stretch and grow one's imagination, to afford the same depth of humanity and interest and nuance to characters who look like them as characters who don't, to take those stories seriously and actually think about power when writing--how much further fiction could go as an art." Four-and-a-half years have passed since the piece first pubbed... dare I ask--are writers getting any better?
The contemporary fiction I read is mostly by Black, queer, and Black and queer writers. There are some extraordinary people working right now and there are scenes in literary fiction being published that I know wouldn't have been published five years ago. But they probably would have 45 years ago. Tommy Orange, Torrey Peters, Nana Kwame Adjei-Brenyah, Maisy Card are all extraordinary.
Art is cyclical--it's less about getting better, and more about looking for those books and pieces that have always done what I described above--inviting people into a conversation, always going deeper. They're out there. They just aren't necessarily a part of "the canon" and definitely aren't regularly taught to others. Simone Schwarz-Bart's The Bridge of Beyond; Michelle Cliff's No Telephone to Heaven; Carlene Hatcher Polite's The Flagellants are all books like this.
What might your devoted readers expect from you next?
I'm not sure! I hope more writing. I'm really enjoying writing short fiction again. --Terry Hong, Smithsonian BookDragon