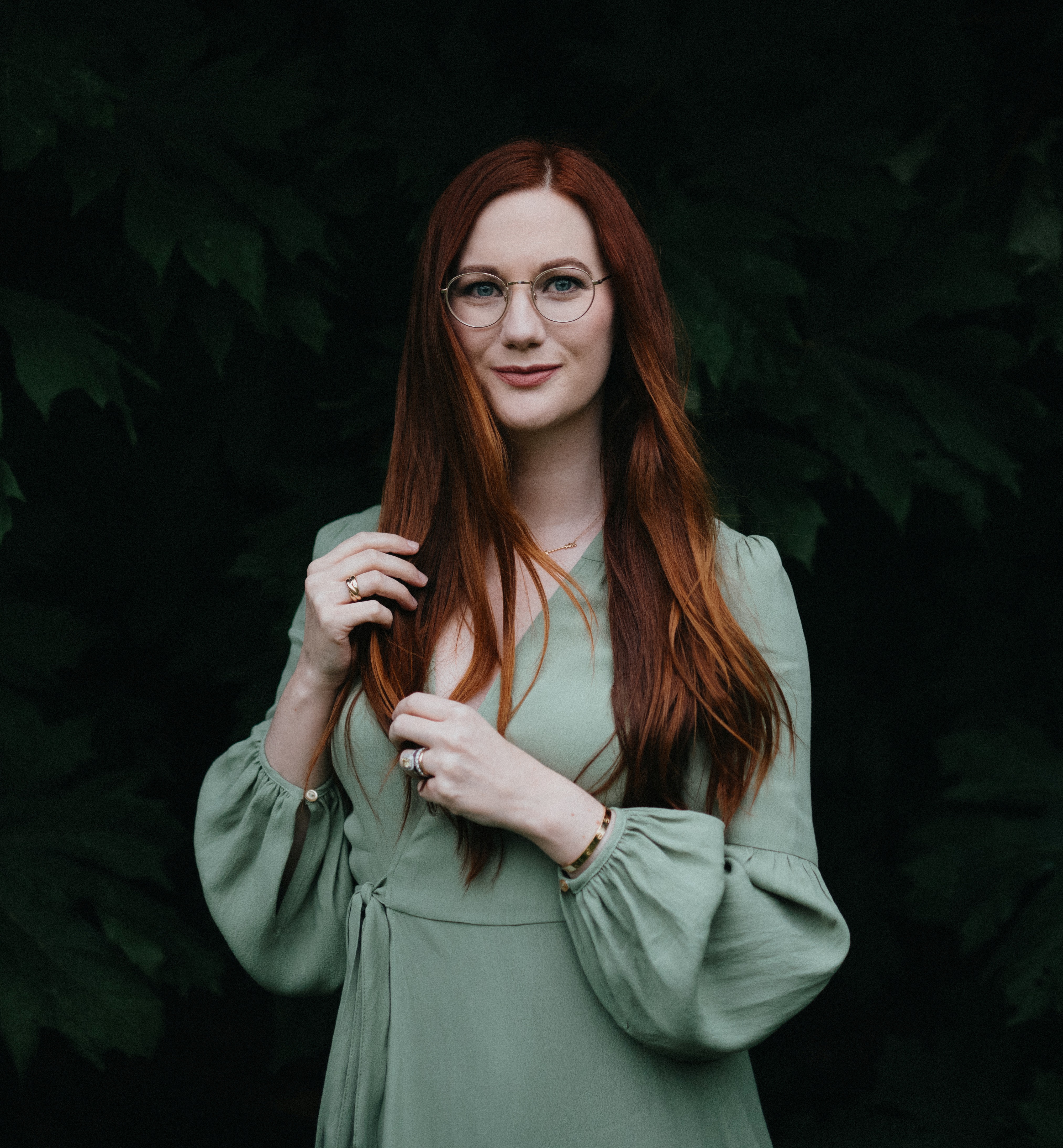 Rachel Griffin writes young adult novels inspired by the magic of the world around her. When she isn't writing, you can find her wandering the Pacific Northwest, reading by the fire or drinking copious amounts of coffee and tea. She lives in the Seattle area with her husband, dog and growing collection of houseplants. Here, Griffin discusses The Nature of Witches (Sourcebooks Fire, June 1), her deep love of nature and one of her favorite parts of writing her debut novel.
Was a career as an author something you always saw in your future?
It was certainly something I always dreamed of! When I was 10 years old, I made a list of everything I wanted to accomplish in my life, and "write a book and have it published" was at the top. But when I went to college, it honestly didn't occur to me that I could pursue writing as a career. I got my degree in an entirely unrelated field instead, and after six years of being unfulfilled in my chosen profession, I finally found my way back to writing.
What sparked the idea for this story?
I was driving down the road in winter when I saw a completely bare tree with a crow sitting on the top branch. I thought, "Seasons are cool," and that's when I was hit with the idea.
It came from two places. The first is that I'm someone who changes a lot. When I was younger, I was told I change too much, and it was always said as a bad thing. I wanted to write about change and what a truly beautiful thing it can be.
The second is that I love nature. I have a deep connection to it, and when I saw that tree and thought about the seasons, it instantly came to me: What if there was a girl who changed with the seasons?
The ultimate obstacle for the witches in your story is climate change. Has climate change always been an important issue to you?
I've always been fascinated by the natural world. As I got older, that fascination turned into a deep love of the earth, but I didn't learn about climate change until I was an adult.
Humans without magic are called "shaders." Can you explain how you came up with this term and what it means?
In The Nature of Witches, the sun is the source of the witches' power. Not only does their magic come from the sun, but the Earth's position [in relation] to the sun when they're born determines the kind of magic they have. Since those without magic don't have a connection to the sun, the witches think of them as being blocked from it--as if they're living in the shade. The term "shaders" is an extension of that belief.
So, a witch's birth date determines which season a witch is tied to. Do you identify with your birth season?
I do! I was born on the vernal equinox, so I would be a spring witch. Spring is a hopeful season, and it's comfortable sitting with the hardships of the past while looking forward to all the wonderful things that are on the horizon. This juxtaposition of being able to sit with all my feelings while remaining hopeful and optimistic is very true to me as a person.
How did you come up with the qualities for each season?
Every season has its own qualities and feelings that we generally associate with that time of year. I tried to personify those. In my experience, spring is the season we've typically waited a long time for. But when it arrives, spring is still associated with colder days and lots of rain (assuming you're in a part of the world that experiences the four seasons!), even though you're starting to see signs of growth. It felt natural to make spring the season that was heavily rooted in patience and hope.
Alternatively, winter generally takes us by surprise and shows up quickly. We get big storms and harsh conditions, so it felt like a natural extension that winters would be straightforward and assertive.
Coming up with the qualities of each season was one of my favorite parts of writing this book.
Who are some of your favorite authors of witchy stories, and how have they influenced your writing?
I completely fell in love with Shea Ernshaw's The Wicked Deep. Shea's writing is so lush and beautiful, and her love of nature is apparent in her stories. And of course, I have to mention Alice Hoffman's Practical Magic--I have a twin sister, so I absolutely love sister stories, and I was captivated by the way this book uses magic in everyday life to emphasize matters of the heart. And while it isn't about witches, Uprooted by Naomi Novik had a profound impact on my writing because of the quiet, organic nature of magic in that world.
Clara's teacher, Mr. Hart, is a big influence in Clara's life. Who has made an impact on your life?
Some of the most impactful people in my life have been other authors. In 2016, I was fortunate enough to get into a mentorship program called Pitch Wars, where an established author (the incredible Heather Ezell) chose me and my manuscript to mentor through a revision for three months. That book didn't end up getting published, but the experience changed my life. Pitch Wars made me believe--it suddenly surrounded me with people who took me and my writing seriously--and it was that shift that led to my dreams coming true.
At one point, Clara says, "I wish I could go back in time and hug my younger self." What would you say/do to your younger self?
I'd tell my younger self this: "Your sensitivity is a gift. It's a strength, not a weakness. You're strong because of it, not in spite of it. And it's your sensitivity that will lead you to your dreams."
What about future you? Do you have any works in progress?
Yes! I just finished the first draft of my next young adult novel. I can't say too much yet, but it's another witchy story that's deeply rooted in nature, and I really love it. --Lana Barnes