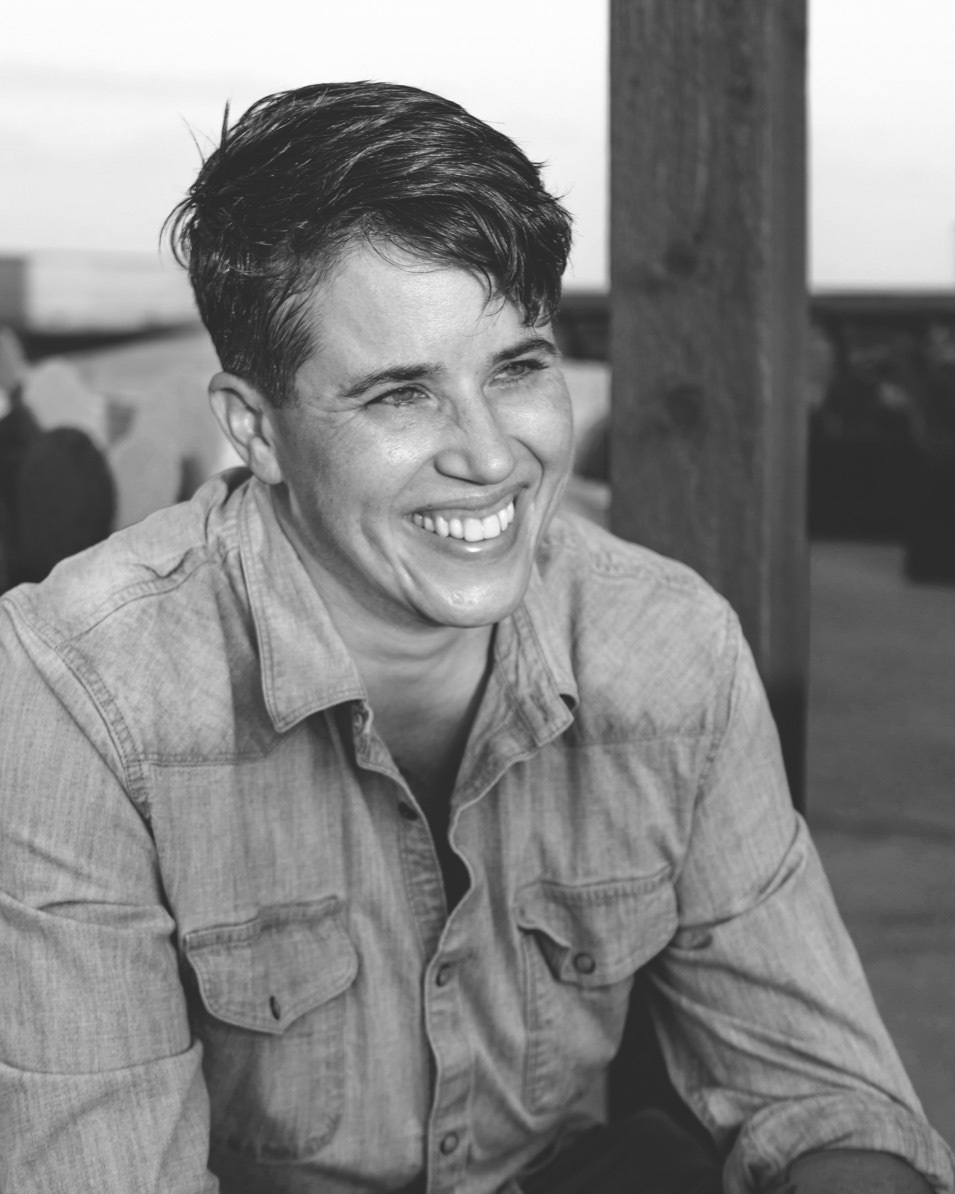 photo: Karl Poss IV
Lauren Hough was born in Germany and raised in seven countries and West Texas. She's been an airman in the U.S. Air Force, a green-aproned barista, a bartender, a livery driver and, for a time, a cable guy. Her work has appeared in Granta, the Wrath-Bearing Tree, the Guardian and HuffPost. She lives in Austin, Tex. Leaving Isn't the Hardest Thing: Essays (Vintage) is her first book.
On your nightstand now:
I've been slowly reading Icebound by Andrea Pitzer. There's something comforting in reading about people having a worse year than we are. At least we're not being stalked by polar bears. I've been reading back through Agatha Christie's novels trying to find the one I left behind, half-finished, in Munich. I'm on The Secret of Chimneys. It's not the one. But I remember nothing about the one I was reading. I'll know when I get to it. And I'm reading Taylor Stevens's The Vessel. I like being lost in several books at once, and I always have one thriller in the mix. If I read other books in between chapters, I can make them last longer.
Favorite book when you were a child:
My first love was Ramona Quimby, Age 8, the hero of misunderstood girls everywhere. My stepdad used to blame my naughtiness on that book, and I thought, well, it figures she'd get blamed for that, too. My grandma gave me a volume of Sherlock Holmes, and that was my favorite for as long as it lasted. I was obsessed with White Fang because I was convinced I, too, could tame a wolf, if I could only meet a wolf. Later on, it was On the Road, and I thought that was the greatest book ever written, probably because it was filthy and full of drugs.
Your top five authors:
I think Mary Karr was the first memoirist I ever read. She turned the truth into an artform. Zadie Smith blows me away every time. We're all down here just hacking away, and she's on another plane. I love Toni Morrison more than I have words to express. There was a time when Toni Morrison inspirational quotes were all the rage on Instagram, and I wondered if I was reading a different Toni Morrison. Kurt Vonnegut made me understand narrative and humor in an entirely new way. Considering I have a passage from "De Profundis" tattooed on my arm, I'd have to include Oscar Wilde.
Book you've faked reading:
Infinite Jest. I tried to read it. I tried so hard. Then I realized I don't have to. It's a lot easier to fake having read it than deal with an evangelist who needs you to read it.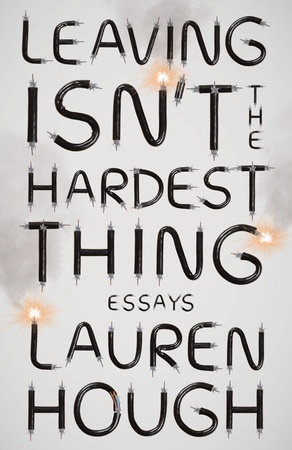 Book you're an evangelist for:
The Country of Ice Cream Star by Sandra Newman. The book haunts me. Not only as a reader, but as a writer. It's poetic and strange and beautiful, and completely indescribable. It's everything a novel should be.
Book you've bought for the cover:
Zoo City by Lauren Beukes. That cover's wild. You see something new every time you look at it. I remember passing it on the shelf and going back to pick it up. It needs to be picked up.
Book you hid from your parents:
I definitely hid Fried Green Tomatoes at the Whistle Stop Café. My mom always encouraged reading, but somehow I knew I wasn't supposed to be reading that one (because it was gay).
Book that changed your life:
I read Kitchen Confidential when I was a bartender, kept it stashed under the bar and would read it before customers showed up. Felt like the first time I'd read something by a real person who talked like me, working a job I could relate to.
Favorite line from a book:
Man, that's a tough one. Right now, "We're each of us alone to be sure. What can you do but hold your hand out in the dark?" Ursula Le Guin, from The Wind's Twelve Quarters. I'm asked often these days, why I write. I think that's why anyone writes, we're holding our hands out in the dark.
Five books you'll never part with:
The Collected Stories of Lydia Davis: I find something new each time I pick it up.
The Lonely City by Olivia Laing: It's medicinal.
Changeling by Sandra Newman: It's out of print, but I found one on eBay and I'm never letting it go.
Pride and Prejudice by Jane Austen: My grandmother gave me this copy, and I think I love it more every time I read it.
The Bell Jar by Sylvia Plath. My English teacher loaned me her copy, and I never gave it back. Still got an A. But I'll never part with it except to return it.
Book you most want to read again for the first time:
Gone Girl by Gillian Flynn. I want to feel that again, the moment you meet the real Amy, the "how the f**k did she do that?"