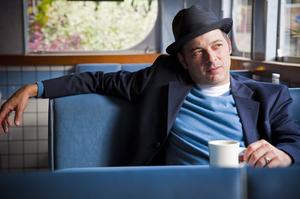 photo: Keith Brofsky
Jonathan Evison's debut novel, All About Lulu, won the Washington State Book Award in 2008. His next two books, West of Here (2011) and The Revised Fundamentals of Caregiving (2012), received the Pacific Northwest Booksellers Association Award. Lawn Boy won a 2019 ALA Alex Award, given to books written for adults with crossover appeal to YA readers. In 2009 and 2011, the American Booksellers Association nominated Evison as "Most Engaging Author." His seventh novel, Small World, is reviewed below. He lives with his wife and three young children near Seattle.
You are a prolific novelist, publishing six novels before Small World in 14 years. Are you percolating ideas for multiple books while you're writing?
I'm usually working on two or three novels at once, but in each case I'm engaged in a different part of the process. I might be line-editing one novel, composing another one and researching a third. This way there is always work to be done, depending on the skill set I feel like using on any given day. Composition is the most challenging and requires the biggest block of time, and some days I just don't have the juice or the time, so I'll edit or research instead.
Many of your previous novels feature your Pacific Northwest home, especially West of Here, set in the Olympic Peninsula's frontier days, and Legends of the North Cascades. Small World links the country's coasts, exploring diverse regions along the transcontinental railroad. Had you been anticipating a novel that would expand your work geographically?
I never really thought about it in geographical terms, to be honest. I just wanted to take a shot at the Great American Novel, and connecting the coasts via the transcontinental railroad seemed like a good opportunity to explore themes of nation building, labor and mobility, and also a good device to connect a big cast of characters.
Did you come to have any favorite characters?
Honestly, my characters are like my kids, I can't pick favorites. For all their flaws, they are created lovingly and painstakingly, and I inhabit them for months, so I empathize with them to the highest possible degree. I mean, if I had to pick one of them to sit down and drink beer with, or take a hike, it might be Jenny's husband, Todd. If I wanted to play shuffleboard or darts with one of them, it might be Malik. If I wanted to just sit down and hear about their personal experiences, probably George, or Finn, or Nora.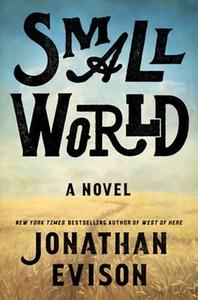 About 20 main characters form complex, interlocking multigenerational links. How did you plot your story and keep it organized as you wrote?
I devised a lot of charts and graphs and outlines and such to help me navigate all the characters and their various timelines. The biggest challenge was to keep all the characters fresh in the reader's imagination, though there are times with a cast this large where a character may be out of the spotlight for 60 or 70 pages. This is where the connectivity becomes so important. By connecting characters geographically, ideologically, experientially, even coincidently, you can summon them in the reader's imagination without them being on the page. It was very important to me that the reader could fluidly track all of the characters and have a sense of how they all fit into the larger picture.
In my conception, the book doesn't really end, the world just keeps going; all the characters go on living in my imagination.
Over 170 years, the details of place, time and culture feel so true. How did you conduct your research? Are you intrinsically drawn to history?
I abhor research, to be honest, though I've become somewhat adept at it out of necessity. It all starts with character for me. In order to develop authentic characters, I have to become well acquainted with their contexts--their histories, geographies and cultures.
Small World incorporates many cultures and traditions. Did any especially resonate with you?
I wouldn't say especially. I became as deeply immersed in all the cultures as I possibly could. My deep research dives into the underground railroad and the transcontinental railroad--in terms of gleaning the logistical hurdles, and understanding the creativity, cooperation and ever-present peril each necessitated in their own way--were probably the most enlightening.
From the early scenes of the impoverished Irish family arriving in New York in 1851, and throughout your novel, your characters parent with deep love. Does your family influence your writing?
My family life informs every breath I take. My love for my kids is the foundation of my whole life, and my entire identity. Everything I do, I do for them, except drink beer and play shuffleboard. I can't even imagine a life without my kids at this point. I'm already dreading an empty nest, and I still have 14 years to go, at least. --Cheryl McKeon, Book House of Stuyvesant Plaza, Albany, N.Y.