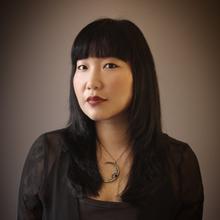 Emily X.R. Pan
Emily X.R. Pan was born in the Midwestern United States to immigrant parents from Taiwan, and now lives on Lenape land in Brooklyn, N.Y. Her debut YA novel, The Astonishing Color of After, was a bestseller, won the APALA Honor and Walter Honor awards, was a finalist for the Los Angeles Times Book Prize, longlisted for the Carnegie Medal and was featured on more than a dozen best-of-the-year lists. An Arrow to the Moon (Little, Brown Books for Young Readers) is her second novel.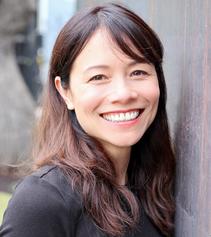 Christina Soontornvat grew up in a small Texas town, where she spent many childhood days behind the counter of her parents' Thai restaurant with her nose in a book. She is the author of many books for young readers, including the Newbery Honor Books A Wish in the DarkandAll Thirteen. Her fifth novel for middle-graders, The Last Mapmaker, is available now from Candlewick.
Here Pan and Soontornvat discuss writing about imperialism for young readers, centering the Asian experience in literature and marathon drafting.
Emily X.R. Pan: Christina, I'm so excited to talk to you about The Last Mapmaker. This book swept me away--I inhaled it in one sitting! What was the first seed of inspiration for this novel?
Christina Soontornvat: I feel the same way about An Arrow to the Moon!
I have always been someone who loved maps: the mystery, the implied adventure. And when I started to create Sai's character--someone who is an apprentice to a celebrated mapmaker--she made me want to explore themes of where we have been vs. where we are headed. It made me want to create a whole cast of characters who were either running away from or toward something they thought they desperately needed. But also, if you're going to write a book centered on maps, you can't escape the history of imperialism and colonization that has touched nearly every shore. Sai's employer is on a mission to "discover" a new continent, so I wanted to unpack what that really means.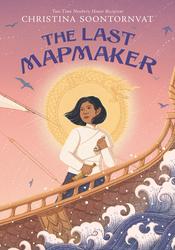 Pan: I love maps, too, but somehow never thought about how wild an adventure it must be to go on a journey to draw up a new map. And what a perfect way to show the consequences of imperialism.
Soontornvat: I have the same question about An Arrow to the Moon. Where did Luna and Hunter's story start for you?
Pan: Luna and Hunter are my way of reimagining Chang'e (the moon goddess) and Houyi (the divine archer), two mythological characters I loved growing up. I've always wanted to do a retelling of them, just as I've always wanted to write my own version of Romeo and Juliet. It frustrated me that certain versions of the myth antagonized Chang'e, that Romeo and Juliet are both so immature and that in these stories the woman always lacks agency. I realized I could do a mash-up. I wanted to write something modernized and feminist. I wanted to write Asian American characters who were crush-worthy, who deserved their own sweeping romances. Growing up in predominantly white neighborhoods all over the U.S., I never got to see that in stories.
Soontornvat: You totally nailed it, because Luna is fiery and driven, and Hunter is most definitely crush-worthy. I loved how you handled their romance--it felt believable, but also fated to be.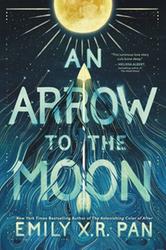 Pan: Was the setting of your book inspired by any real places and experiences? It feels like you must have run through the Fens and sailed across the Harbinger Sea yourself.
Soontornvat: It sounds like we grew up in similar neighborhoods and had similar goals about centering Asian experiences in our work. For the world of The Last Mapmaker, I drew heavily from Thai culture. I have never sailed across anything as dangerous as the Harbinger Sea, but I have spent time on sailboats. Being out on the ocean, with not a scrap of land in sight, is thrilling, but it's sobering, too. The ocean doesn't care who you are or what your background is. So, setting a story on a ship felt like the perfect place to explore all these characters' secrets and hidden identities.
Pan: I was going to ask about that--it feels like you're seriously an expert on ships and sailing. And maybe fighting and pickpocketing too?
Soontornvat: Haha, maybe I am secretly a frustrated pickpocket? I drew on my love of Charles Dickens, BBC dramas and Robert Louis Stevenson. Speaking of influences, you wove so many different elements into this book, Emily. Chinese mythology, a Shakespeare retelling, history, the realities of growing up Asian American and all the complexities involved. You made it look easy (I'm sure it was not)--how did you do it so well?
Pan: With a lot of tears and chocolate. This book was hard. At times it felt like I'd bitten off more than I could chew. I wrote 26.2 drafts of this, and every iteration was focused around solving a different problem. I wanted to show two families falling apart in very different ways. I wanted to weave magic into the world and history as we know it. I realized that to demonstrate what Hunter and Luna were up against, I had to show the perspectives of the people around them. It was a giant puzzle I kept breaking and reassembling.
Soontornvat: I loved when we got chapters from their parents' points of view. Parents often get short shrift in YA and MG, but you are totally right--our young characters are who they are because of their family dynamics. It makes the story richer and more real.
Pan: From your acknowledgments, it sounded like The Last Mapmaker was also quite the feat for you. I'm curious: What was the most challenging part of it?
Soontornvat: I don't know how many drafts I wrote... maybe not quite 26.2, but a lot! I just couldn't make it work--it felt unimportant and predictable. Finally, I came to the realization that I had to put more of my own heart on the page. I rewrote the whole thing (again), this time in first person. And something about doing that just cracked it open for me. I could step inside Sai's heart more easily, feel her mistakes--and she makes a lot. It wasn't easy, but it taught me a lot about writing. It's not easy for me to be vulnerable, but I think it's essential to creating an authentic-feeling story.
Is there one thing you hope young people take away from An Arrow to the Moon?
Pan: I wrote this book for anyone who feels like they somehow don't belong, and for anyone who feels like they're boxed into a certain set of expectations. I hope readers will absorb the ideas of choosing who they get to be and finding one's personal magic. What about you?
Soontornvat: My answer is very similar to yours, actually: I want readers to know that we can't ever erase our mistakes or the mistakes of others, but we can change the course of our lives.