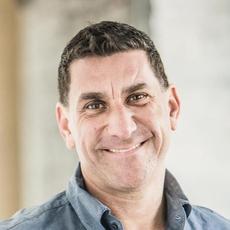 Dave Borgenicht
When we launched Quirk over 20 years ago, it was with the vision to Entertain, Amuse, and Inform--often all at the same time. Our name really told you what we were up to--publishing playful, subversive, and irreverent books that provided a gateway to useful and real information. I think it's fair to say that after over 450 quirky books published, 17 New York Times best sellers, 1,000 translation deals in almost 50 languages, and millions of zombies, vampires, peculiar children, babies, and kid legends served, we have proven to all that we are quite serious about that playful vision. And that sometimes, being playfully serious can make a big mark.
But we've never been a company to rest on our laurels. (How would you do that anyway? Laurels aren't weight bearing.) At Quirk we've always used our successes as a platform to reach for new heights, to try new and interesting publishing experiments, to put new spins on evergreen subjects and genres, and to achieve a bigger and bigger impact. And we've always used the challenges we've faced to keep learning, to pivot, to do better, to evolve and change and grow.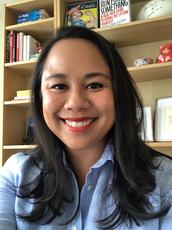 Jhanteigh Kupihea
So, after 20 years, we've updated our original vision and mission--it's similar, but more ambitious, and yet still has that Quirky-fresh scent you have come to expect from us.
The Vision: Seriously Entertaining.
The Mission: Make a Big Impact with a Small List of Unconventional, Engaging, and Purpose-Driven Books.
To some degree, it's what we've always done when we've been at our best. It's why our titles have resonated with the culture, and inspired so many others to do similar work. But now, with the creative and seasoned leadership of Jhanteigh Kupihea and Nicole De Jackmo at the helm alongside me, I'm excited to see how big our impact can truly become—as we focus on publishing even more unconventional (but perhaps more purposeful and compelling) titles, and seeking new ways to widen our influence and reach.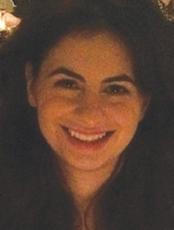 Nicole De Jackmo
So I want to thank Jhanteigh and Nicole for being a key part of the continuing Quirk Books story. As well, I want to thank the real reason we continue to survive and thrive—the rest of our crack publishing A-team back in Philly. And I want to extend a huge thank you to all of you in this creative and vital industry for the many years of support, advice, partnership, promotion, and of course, sales.
I want to invite you all to please join us this fall as we celebrate our Seriously Entertaining future together.
–Dave Borgenicht, founder