Week of Friday, November 4, 2022
Welcome to our Adult Gifts issue! Look no further to find the ideal gift for a friend or loved one, or a token of gratitude for a helpful neighbor or co-worker. Among this week's reviews: Beautiful News by David McCandless, "filled with beautiful infographics and charts disseminating positive news" (is there anyone who couldn't use some of that?); for the aspiring or seasoned gardener in your life, How to Plant a Room by Morgan Doane and Erin Harding, "filled with gorgeous and inspirational photos"; and Welcome to the Universe in 3D by Neil deGrasse Tyson et al., "the ideal gift for star gazers," complete with built-in stereo viewer; plus many more!
And today's feature spotlights some outstanding books we reviewed earlier this year--more ideal gifts!
Gift Ideas
Biography & Memoir
A Factotum in the Book Trade
by Marius Kociejowski
Poet and travel writer Marius Kociejowski (The Serpent Coiled in Naples) began what turned out to be a career in antiquarian bookselling in the 1970s; four decades later, in London, he was still at it. He shares marvelous stories in A Factotum in the Book Trade, but he also shares his fear that his sort of retailing is a dying breed: "With every shop that closes so, too, goes still more of the serendipity that feeds the human spirit." In a voice that's erudite, witty, cranky yet charming, he neatly captures the value of bookstores, both antiquarian and new: "I want to be able to step into a place and have the sense that there I'll find a book, as yet unknown to me, which to some degree will change my life."
Kociejowski's memoir is stuffed with droll digressions about those books and sharp portraits of the collectors and writers he's encountered over the years. (He drops plenty of names--Elton John, Patti Smith, Allen Ginsberg, Annie Lennox). This tribute to a vanishing industry proves the necessity of books and bookstores (and booksellers) in our lives. Perfect for any book lover. --Robin Lenz, managing editor, Shelf Awareness
Biblioasis, $18.95, paperback, 360p., 9781771964562
Shot! by Rock: The Photography of Mick Rock
by Mick Rock
Mick Rock (1948-2021), the sardonically self-described "godfather of rock photography," captioned the images that appear in Shot! by Rock, but aside from the odd photo of a cat or a kid, he needn't have provided his subjects' names: readers will recognize practically every mug. He snapped a young David Bowie, the newborn Sex Pistols and a baby-faced Ozzy Osbourne. As Rock boasts, and with good reason, "I can make anyone look like a poet." Lou Reed's Transformer, the Stooges' Raw Power and Joan Jett's I Love Rock 'n' Roll are among the standard-bearing album covers that Rock shot, and most of the other photos reproduced here--spanning 1968 to 2021, some in black and white but most glisteningly supersaturated--could have served the same purpose. --Nell Beram, author and freelance writer
Weldon Owen, $60, hardcover, 272p., 9781681887975
Our America: A Photographic History
by Ken Burns
In the introduction to Our America: A Photographic History, filmmaker Ken Burns describes his life's calling as "trying to tell complicated stories about history, particularly the visual history of our even more complicated country." And that is precisely what he does in this stunning collection of more than 200 carefully curated black-and-white images. Accompanied by a preface by Sarah Hermanson Meister, MoMA's photography curator, and steeped in the "myriad tensions" of American history, these chronologically ordered photographs show majestic vistas of American natural beauty alongside closer images of individual Americans: men at work and at war; women quilting and protesting; people living and dying. Each image on its own is an invitation to consider what story an image can tell about a moment and includes detailed endnotes that document, for curious readers, the context of each photo. Collectively, the photos in Our America are a tribute and a revelation, offering a sweeping view of a nation born of both building and destruction. --Kerry McHugh, freelance writer
Knopf, $75, hardcover, 352p., 9780385353014
Welcome to the Universe in 3D: A Visual Tour
by Neil deGrasse Tyson et al.
Welcome to the Universe in 3D, the ideal gift for star gazers of all ages, brings readers a built-in stereo viewer--a portable Hubble Space Telescope of sorts, built into a fold-out section of the book--that enables a 3D tour of the universe. Armchair astronomers can peer through the stereo viewer, page through nearly 60 double images of the solar system and take in three-dimensional images from as far away as 13.8 billion light years. Neil deGrasse Tyson (Astrophysics for People in a Hurry; StarTalk) and three other astrophysicists--J. Richard Gott, Michael A. Strauss and Robert J. Vanderbei--succinctly explain each dazzling image, which include Earth's neighboring planets, a black hole, the Coma cluster of galaxies and a quasar two billion light years away. A helpful glossary explains such concepts as the Big Bang, exploding supernovas and white dwarfs. Cheaper than a telescope, this is a marvelous introduction to astronomy. --Kevin Howell, independent reviewer and marketing consultant
Princeton University Press, $29.95, hardcover, 208p., 9780691194073
How to Plant a Room: And Grow a Happy Home
by Morgan Doane and Erin Harding
House Plant Club creators Morgan Doane and Erin Harding (How to Raise a Plant and Make It Love You Back) share thoughtful advice on selecting plants, containers and locations in How to Plant a Room. Filled with gorgeous and inspirational photos, this guide includes ideas ranging from lush indoor greenhouses to simple sideboard displays, and the final chapter, "The Planted Room," will send readers running to their nearest nursery. Plant lovers--and their indulgent housemates--will smile at such tips as: "when you've run out of floor space, look to the walls for inspiration." One part helpful guide, one part aspirational beauty, this fun and tidy book is the ideal gift for readers looking to welcome more green into their homes. --Suzanne Krohn, librarian and freelance reviewer
Laurence King, $16.99, paperback, 128p., 9780857829061
Blooms & Dreams: Cultivating Wellness, Generosity & a Connection to the Land
by Misha Gillingham
In her first book, Blooms & Dreams, former travel writer Misha Gillingham gives readers a tour of her family's small farm on Bainbridge Island, Wash., emphasizing how beauty, community and a connection to the land have brought healing. Gillingham briefly recounts her move from fast-paced Los Angeles to a tiny rural community and then dives into showcasing the various fields, crops and animals on Evergreen Acres Farm. She celebrates the variety of plants she's able to grow, gives practical advice for novice gardeners and writes lovingly about her family's pets and livestock, along with the ways in which they partner with a local food bank and other organizations. Filled with photos of luscious dahlias, cuddly alpacas and verdant gardens, Gillingham's book is a pleasant journey for armchair travelers and gardeners alike. --Katie Noah Gibson, blogger at Cakes, Tea and Dreams
Gibbs Smith, $35, hardcover, 208p., 9781423660200
Beautiful News: Positive Trends, Uplifting Stats, Creative Solutions
by David McCandless
Filled with beautiful infographics and charts disseminating positive news--Infant deaths worldwide have decreased by more than a half! Transgender rights are expanding around the world! LED bulbs are saving energy and money!--the uplifting Beautiful News from David McCandless (Knowledge Is Beautiful; The Visual Miscellaneum) is the antidote to the seemingly ever-terrible flow of information seen on television and online. The book, with thick, glossy pages and charts covering such information as human rights, natural disasters and carbon emissions, is the perfect choice for that friend who already has everything. Anyone can find an infographic that will interest them in Beautiful News and, because page 241 shows that "everyone, everywhere is living longer," readers will have plenty of time to page through the whole thing. --Jessica Howard, freelance book reviewer
Harper Design, $29.99, paperback, 256p., 9780062188243
Spine Poems: An Eclectic Collection of Found Verse for Book Lovers
by Annette Dauphin Simon
A bibliophile's delight, Spine Poems: An Eclectic Collection of Found Verse for Book Lovers is a stunningly produced volume of "found verse." Former bookseller Annette Dauphin Simon's bookstore pastime of stacking the inventory to create messages made of titles segued into her photographing her creations--and eventually compiling a book of more than 100 "spine poems." Fourteen whimsical chapters cover cooking (Taking Turns/ Cleaning Up/ This Is the Story of a Happy Marriage); parenting (Hey, Kiddo/ Telephone/ Love, Mama); and true crime (Full Disclosure/ I Will Judge You by Your Bookshelf). Opposite each full-color photo are literary quotes, anecdotes and research relevant to the poem, so every two-page spread offers a visual treat, a verse and fun facts. The gold-embossed cover hints at the biblio-rich entertainment inside this delightful collection. --Cheryl McKeon, Book House of Stuyvesant Plaza, Albany, N.Y.
Harper Design, $27.99, hardcover, 224p., 9780063208223
Great Reads
More Great Gift Ideas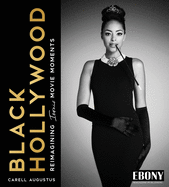 A handful of books we reviewed earlier this year would also make ideal gifts for that special someone. In Black Hollywood (Ebony Magazine/Sourcebooks, $39.99), photographer Carell Augustus recasts familiar shots from films such as The Godfather, Taxi Driver, Cleopatra, Breakfast at Tiffany's and others--as well as career-defining stills of Tinseltown greats--with 60 Black leaders in the field of arts and entertainment. "It is a knockout portrait showcase," said Shelf's starred review.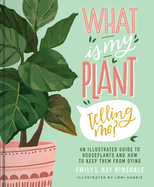 For that person in your life who is not convinced they have a green thumb, What Is My Plant Telling Me? (Simon Element/Simon & Schuster, $18.99) by Emily L. Hay Hinsdale, illustrated by Loni Harris, will give them the encouragement to become a successful home horticulturalist. Water, soil and light are the essentials, and Hinsdale offers guidance about what kind, in what quantities and for which plants, in a book Shelf's starred review said is "filled with dry humor and steeped in wise counsel."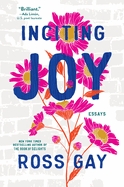 Inciting Joy (Algonquin, $27), Ross Gay's follow-up to his bestselling essay collection The Book of Delights, delves more deeply into the seeming paradox of finding joy in the midst of pain or challenging situations. With the attentive gaze of a poet, Gay exposes the everyday moments that allow humans to experience delight even as a loved one is dying or a dear friend moves away, as well as the strength to be found in community.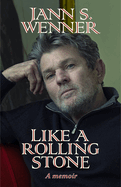 In what Shelf's starred review called a "soaring memoir," Jann Wenner's Like a Rolling Stone (Little, Brown, $35) describes his founding of Rolling Stone magazine in 1967, and the many people he met as a direct result. For fans of rock 'n' roll and music history, "he captures these encounters, fights and friendships with much verve and economy."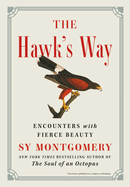 Naturalist Sy Montgomery explores the unique falconer-bird bond in what Shelf's starred review called the "radiant" The Hawk's Way (Atria, $20). A hawk is a "living dinosaur," Montgomery insists, not a pet or accessory. Fans of Helen MacDonald's H Is for Hawk and nature lovers in general will appreciate this ode to the ancient bird.
The Writer's Life
Reading with... Ted Kennedy Watson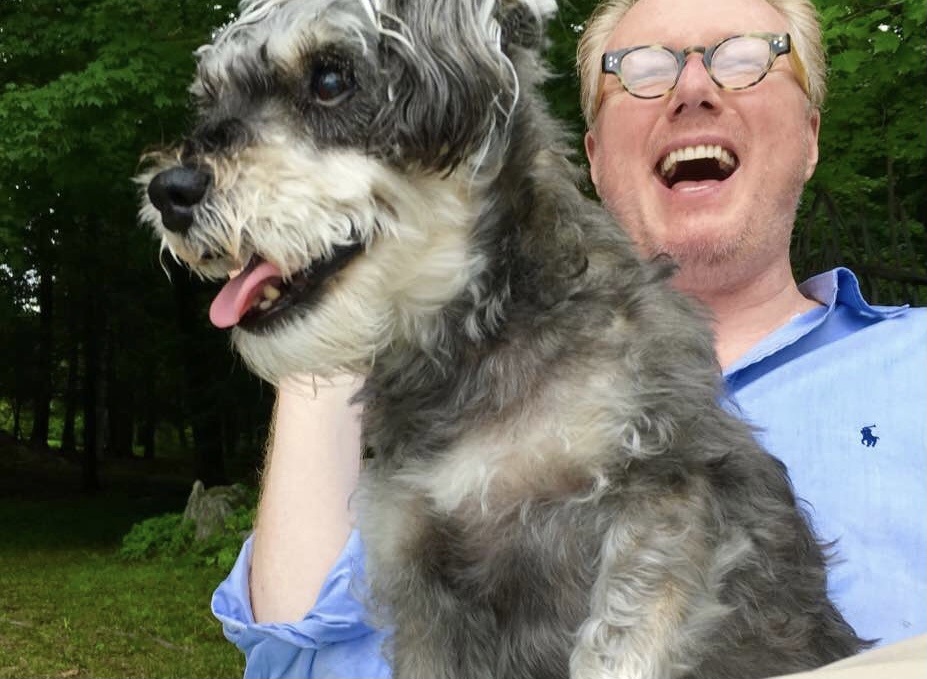 For 34 years, tastemaker, retailer, author and daily blogger Ted Kennedy Watson has been hosting stylish gatherings with his husband at their homes in Seattle and on Vashon Island, Wash., and in Ghent, N.Y. He wrote, styled and photographed Ted Kennedy Watson's Guide to Stylish Entertaining (Gibbs Smith, August 23, 2022). He shares his entertaining knowledge and expertise: creative ways to set a table and arrange flowers, how to select menus and recipes, and much more. He includes QR codes that link to instructional videos and Spotify playlists that can be used to accompany gatherings, supplying everything needed to pull off memorable events for both the guests and the host.
Handsell readers your book in 25 words or less:
Entertaining at home can be stressful. Perfection is often the culprit. I show you how to be a stellar host and have fun!
On your nightstand now:
What Just Happened: Notes on a Long Year by Charles Finch. We must never forget 2020-2021. Loving his perspective. My hope is that going through a global pandemic would make society more empathetic. The jury is still out. I am hoping for the best.
Anna: The Biography by Amy Odell. I find Anna Wintour endlessly fascinating. Pretty much always have.
Happy-Go-Lucky by David Sedaris. David is a customer in my shops, Watson Kennedy. I have read everything he has written from the beginning. I laugh until I cry while reading his work. A favorite treat is to hear him speak in Seattle when he is promoting a book.
Favorite book when you were a child:
The Story of Ferdinand by Munro Leaf. I have loved flowers since I was a little, little boy.
Your top five authors:
Ernest Hemingway, Adam Gopnik, Ann Patchett, David Sedaris, Ina Garten.
Book you've faked reading:
Infinite Jest by David Foster Wallace. I played tennis against Wallace in Illinois where we both grew up. I just could not make it happen with this much-praised book.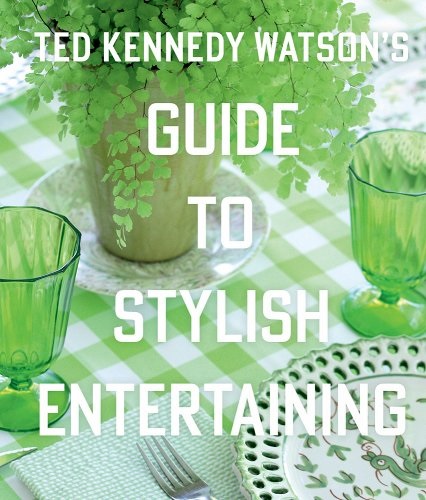 Book you're an evangelist for:
Crossing to Safety by Wallace Stegner. Such an extraordinary book about friendship. It was given to me as a gift in my 20s from a dear friend. She and her husband have ended up being some of our closest friends for the last 30 years.
Book you've bought for the cover:
The Dutch House by Ann Patchett. I adored that cover! Something so mesmerizing about her expression. I loved the birds flying about. We would absolutely hang that painting in our home.
Book you hid from your parents:
My journal.
Book that changed your life:
The Year of Magical Thinking by Joan Didion. It made me think about death differently--or in a different light. Grieving is deeply personal. There is not a certain way to do it. So often I find facing the death of someone you love shows you as much about life as it does death.
Favorite line from a book:
"It's the possibility of having a dream come true that makes life interesting." --Paul Coelho, The Alchemist
Five books you'll never part with:
The entire Lee Bailey cookbook/entertaining series. He is my entertaining hero!
The Tales of the City series by Armistead Maupin.
Ernest Hemingway's A Moveable Feast.
Joan Didion's The Year of Magical Thinking.
The New Basics Cookbook by Julee Rosso and Sheila Lukins. In the kitchen, I turn to it like no other.
Book you most want to read again for the first time:
Mastering the Art of French Cooking by Julia Child, Louisette Bertholle and Simone Beck.