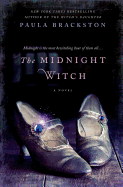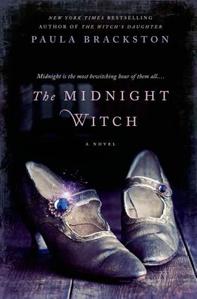 Paula Brackston (The Winter Witch) returns to the world of bell, book and candle with The Midnight Witch, a story of love, duty and witchcraft in Edwardian England.
Lady Lilith Randor has even more reason to mourn the passing of her father than most loving daughters would. Not only has her family lost its patriarch, Lilith's father was also head of the Lazarus Coven, a group of witches skilled in necromancy and bound to protect the Great Secret and the Elixir of Life, tools that can raise the dead. Young and untried, Lilith must succeed her father as Head Witch as the world tenses in anticipation of the first World War and the coven falls under attack by the Sentinels, an organization of fell sorcerers who will stop at nothing to obtain the means to raise an army of dead men.
Even as she takes on the mantle of leadership, Lilith finds the Sentinels have infiltrated her coven. Her personal life is no safe haven, either, as she finds herself collecting her brother, Freddie, from an opium den and seeking excuses to delay her wedding to the handsome fiancé who shares her magic and secrets, but whom she does not love.
Artist Bram Cardale finds himself pulled into Lilith's orbit by chance when she accompanies a friend to a portrait sitting. Her beauty and pure spirit captivate Bram; Lilith is similarly taken with the charismatic painter. She knows they have no chance at a future--Bram isn't a witch and is far below her social station--but Lilith can't seem to stay away, and soon she finds keeping secrets from him an untenable prospect. Their relationship, however, jeopardizes both her support from the spirit world and Bram's safety as the dark spirit of a powerful sorcerer threatens Lilith and everyone she loves.
Brackston creates a romantic but deadly world in which duty must outweigh personal desires. Readers will yearn for Lilith and Bram's relationship to come to fruition but, at the same time, watching Lilith discover she has the fortitude to put others before herself is satisfying. Brackston also does a fine job of evoking the Edwardian period, from glamorous gowns to the clash between the old values of the aristocracy and the increasingly modern morals of its younger set. A story of sacrifice, loss and power, this dark tapestry is sure to delight fans of both paranormal and historical fiction. --Jaclyn Fulwood
Shelf Talker: Paula Brackston's third historical fantasy follows an aristocratic witch in Edwardian England who must choose between her family, her coven and her heart.