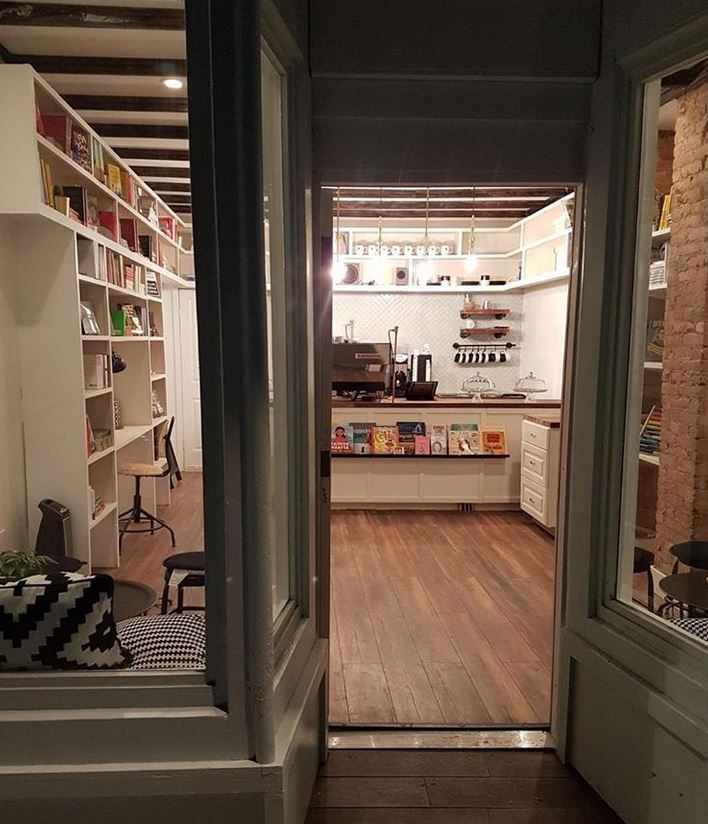 Café Con Libros opened recently at 724 Prospect Place in the Crown Heights neighborhood of Brooklyn, N.Y. Owners Kalima Desuze and husband/barista Ryan Cameron have launched a "feminist community bookstore catering to folks who are book lovers, coffee aficionados, or both. We aim to provide space for anyone seeking a community of readers and thinkers and, to spread the love of reading as a source of healing and joy."
Plans for community programming include a book club, book fairs for children and young adults, prison outreach and hosting local artists.
"I wanted a space that was explicitly feminist," DeSuze told amNewYork, which featured a gallery of photos highlighting the new bookstore/café.