At Third Place Books in Lake Forest Park, Wash., sidelines buyer Erin Ball has had success recently with an expanding array of aromatherapy products, bath items and beauty products. Ball, who works at the Lake Forest Park location but also advises the other two locations on sidelines buying, said that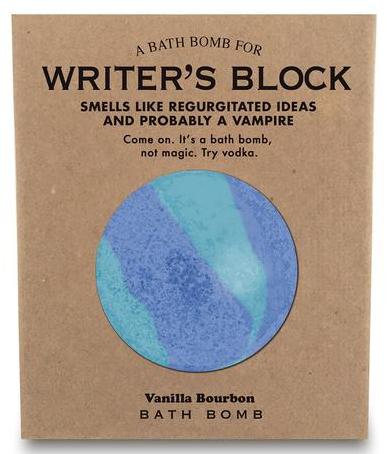 Whiskey River Soap Co.'s bath bombs, which feature funny names like "Zero F***s: Smells Like You Have None Left to Give" and "What Kids? Smells Like a Locked Door," have been popular. She's also carried shower bursts, essentially bath bombs made for the shower, by a company called hyrdaAromatherapy, and she's been increasingly exploring locally made bath products, such as soaps from Moon Valley Organics. In terms of beauty supplies, Ball said that a line of Korean spa products from NPW, including things like disposable face masks, lip gloss sets and more, have been doing really well.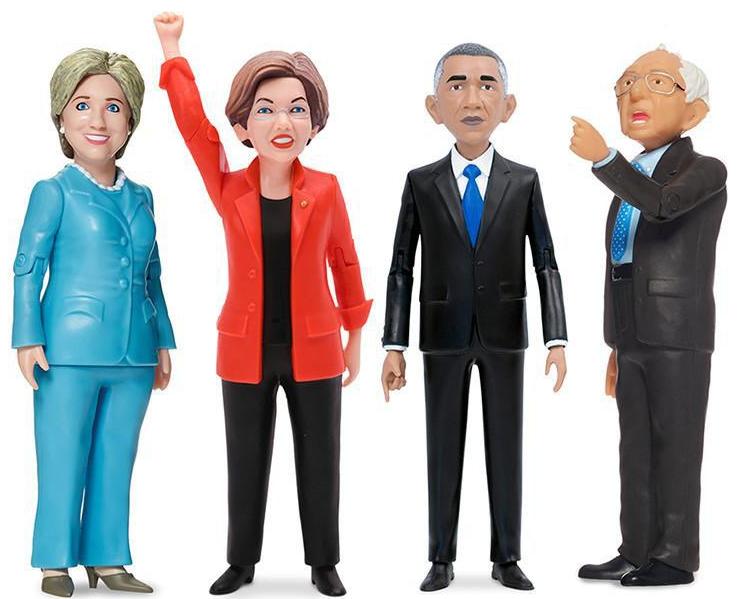 Ball noted that within the last year or so, there's been a "marked uptick" in political and social justice items. Popular items include buttons, magnets, mugs, postcards, "anything with the word 'feminist' on it," and even action figures. Design company FCTRY puts out action figures of everyone from Hillary Clinton and Elizabeth Warren to Bernie Sanders and Barack Obama, even "Evil Trump." Unemployed Philosophers Guild also provides politically themed items, including finger puppets, soaps, mints and much more. Said Ball: "While not entirely surprising for an already progressive area, it's been interesting to watch the increase."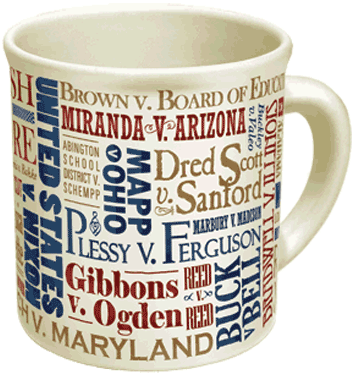 Rebecca George, co-owner of Volumes Bookcafe in Chicago, Ill., said that her store "flies through" Out of Print and Blue Q socks, as well as anything from Unemployed Philosophers Guild, especially the mugs. Posters and apparel made by Litographs, meanwhile, can barely be kept in store. George said that with her store's client base, things that are "funny or weird," or have a progressive bend to them, do very well. Other popular products include Denik journals, magnets and more from The Mincing Mockingbird & The Frantic Meerkat, and literary-themed candles from Frostbeard Studio and Hearth & Hammer.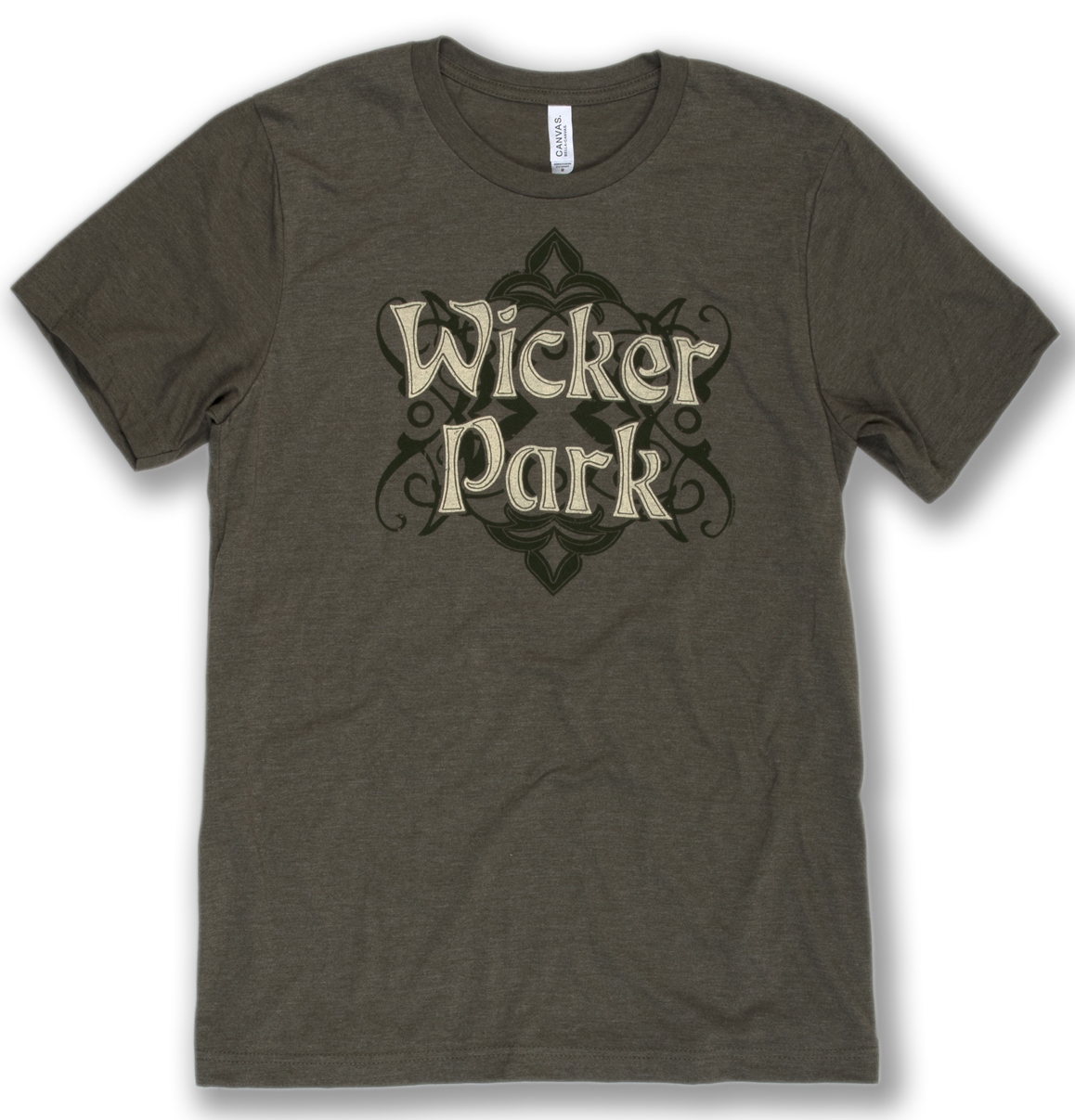 George has had success with a number of locally made items. Volumes is up the street from a store called Transit Tees, which makes Chicago-themed gifts, and Volumes Bookcafe carries some of their magnets and shot glasses. The store sells leather journals made by a local woman who sources the leather herself from Peru. And while the company Pomegranate is not local, George makes sure to stock pretty much anything it makes that features the art of Chicago artist Tony Fitzpatrick, including greeting cards and jigsaw puzzles. After a local game shop moved away, George has been expanding Volumes' game offerings, and two of the shop's bestselling games are made in Chicago: Fisticuffs! and Utter Nonsense. George also makes some of her store's sidelines herself, including bookends.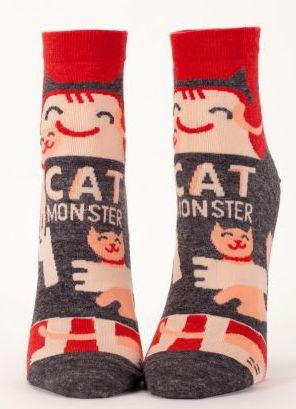 In Montpelier, Vt., Bear Pond Books' bestselling lines of nonbook items come from Blue Q. Co-owner Claire Benedict stocks its dish towels, oven mitts, coin purses, bags and, of course, socks, and they "all just sell and sell." Bear Pond Books sells a lot of cards and stationery; popular lines include Pomegranate, Apartment 2, Crane Creek Graphics, and Sun Day Greetings, which Benedict said the store has carried "since the beginning of time." For journals, Benedict said that Moleskine journals and journals made by Earthbound Trading Co. sell well. Benedict also pointed to some children's sidelines that are consistent sellers, with eeBoo puzzles and toys, along with Crocodile Creek puzzles, being some of her children's standbys. Politically themed items, such as Mincing Mockingbird magnets, have taken off for her store as well.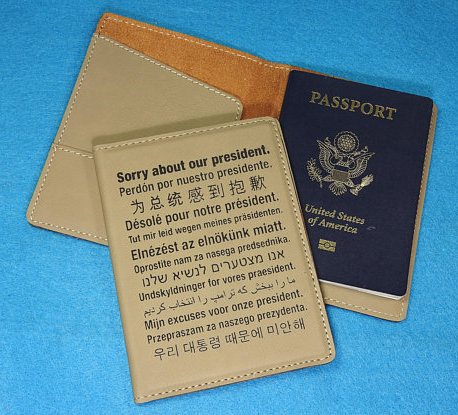 Benedict has dabbled in locally or regionally made items, especially around the holidays. Some of those include hand-carved wooden bookmarks made by the New Hampshire company Cogworks, and passport holders that say "Sorry About Our President" in 13 different languages. Benedict found the latter on Etsy, and around Christmas asked the maker to do a wholesale order just for her store. She reported that they "sold like crazy." Benedict also mentioned the store's mugs, which say "Bear Pond Books" on one side and "Go Away I'm Reading" on the other. --Alex Mutter