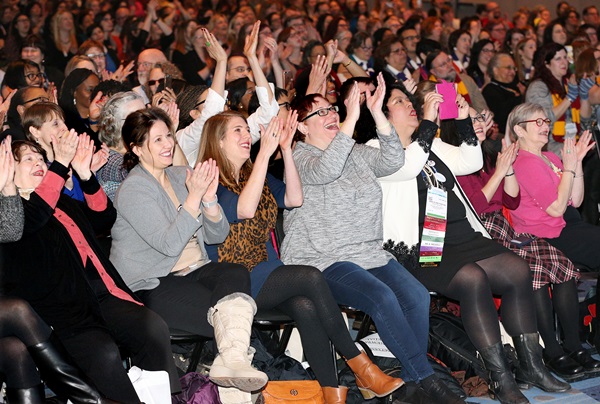 Enthusiastic crowd at the YMAs.
Some 1,500 eager librarians and publishing professionals streamed into the Mile High ballroom in Denver's convention center, eager to hear the American Library Association's announcements of the Youth Media Awards. YALSA (Young Adult Library Services Association) president Sandra Hughes-Hassell gave the opening remarks, followed by ALA president Jim Neal, who announced that three new awards--from the American Indian Library Association, the Asian-Pacific American Library Association (Apala) and the Association of Jewish Libraries (AJL)--will be given in 2019.
Beginning with the Schneider Family Book Award--which honors an "author or illustrator for a book that embodies an artistic expression of the disability experience for child and adolescent audiences"--and ending with the prestigious John Newbery Medal for "the most distinguished contribution to American literature for children," every announcement of a 2018 Youth Media Award honoree and winner was met with enthusiastic yells, some surprised gasps and applause from the audience.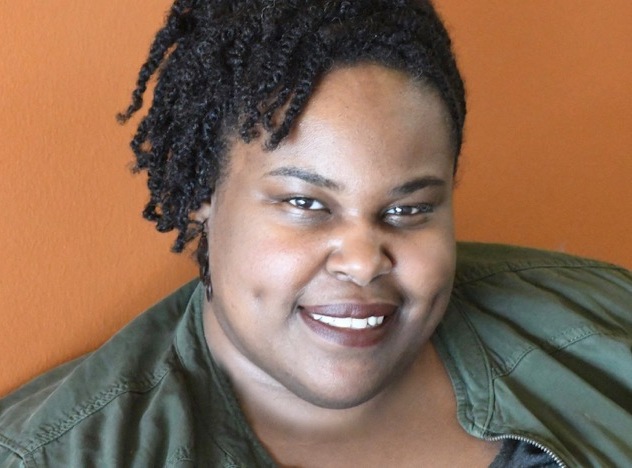 Renee Watson
(photo: Sonya Sones)
Renée Watson won the Coretta Scott King Award for outstanding African American author of books for children and young adults, in addition to a Newbery honor, for her YA novel Piecing Me Together (Bloomsbury). "The Newbery committee called first," Watson said. "After that amazing news, I just walked around my apartment letting it sink in. A few moments later, the phone rang again and it was the CSK committee. I shared the news with my family and we all cheered and reflected on this amazing journey."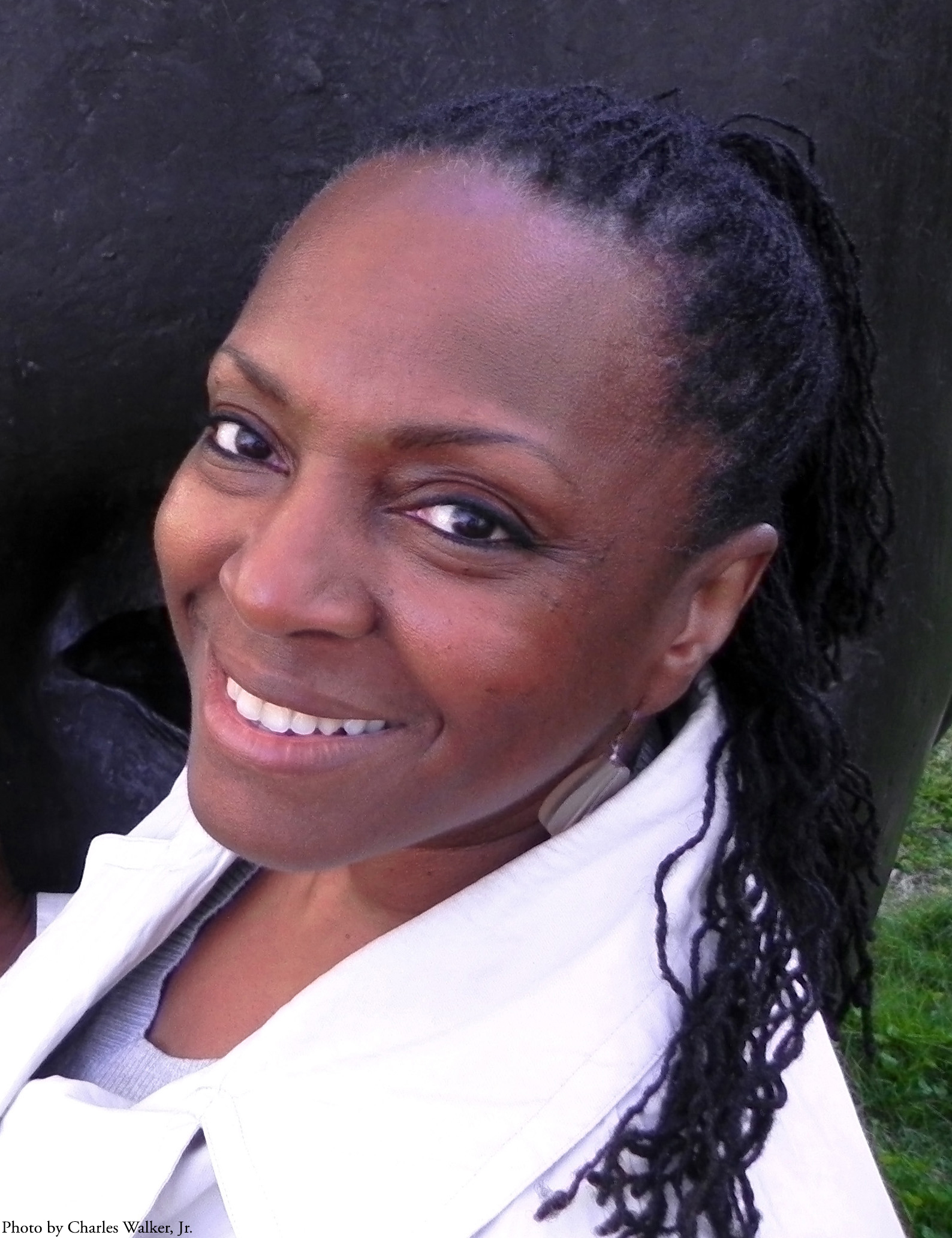 Ekua Holmes
Ekua Holmes won the Coretta Scott King Illustrator Award for Out of Wonder: Poems Celebrating Poets from Candlewick Press. When asked if she'd thought she might have been in the running for this award, Holmes responded, "Not even a little bit. I haven't been in this world for very long and I have not begun [to] think about awards when I'm working. I hope I never do. But I did want my work to have longevity and resonate beyond the first book."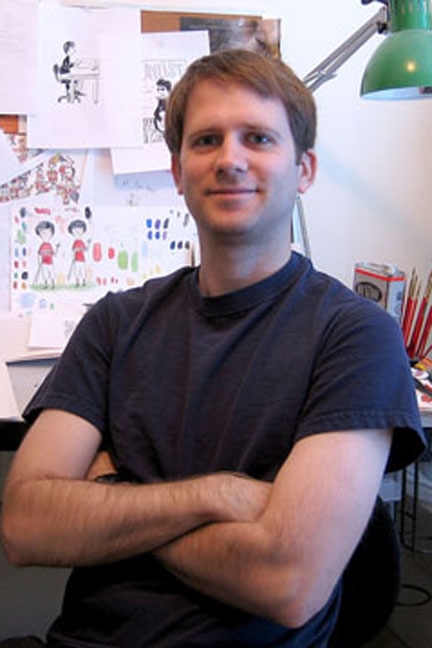 Matthew Cordell
The 2018 Caldecott prize for the most distinguished American picture book for children was awarded to Matthew Cordell for Wolf in the Snow (Feiwel & Friends). Knowing there'd been some buzz around his book, Cordell waited, wondering if he would receive a call. Then, the "caller ID said something like Colorado Convention Center," Cordell recounted. "Immediately, I got the shakes and got super tongue tied. Once I worked out that I was talking to the entire Caldecott committee, I think I managed to ask if it was 'the gold one' that I was getting."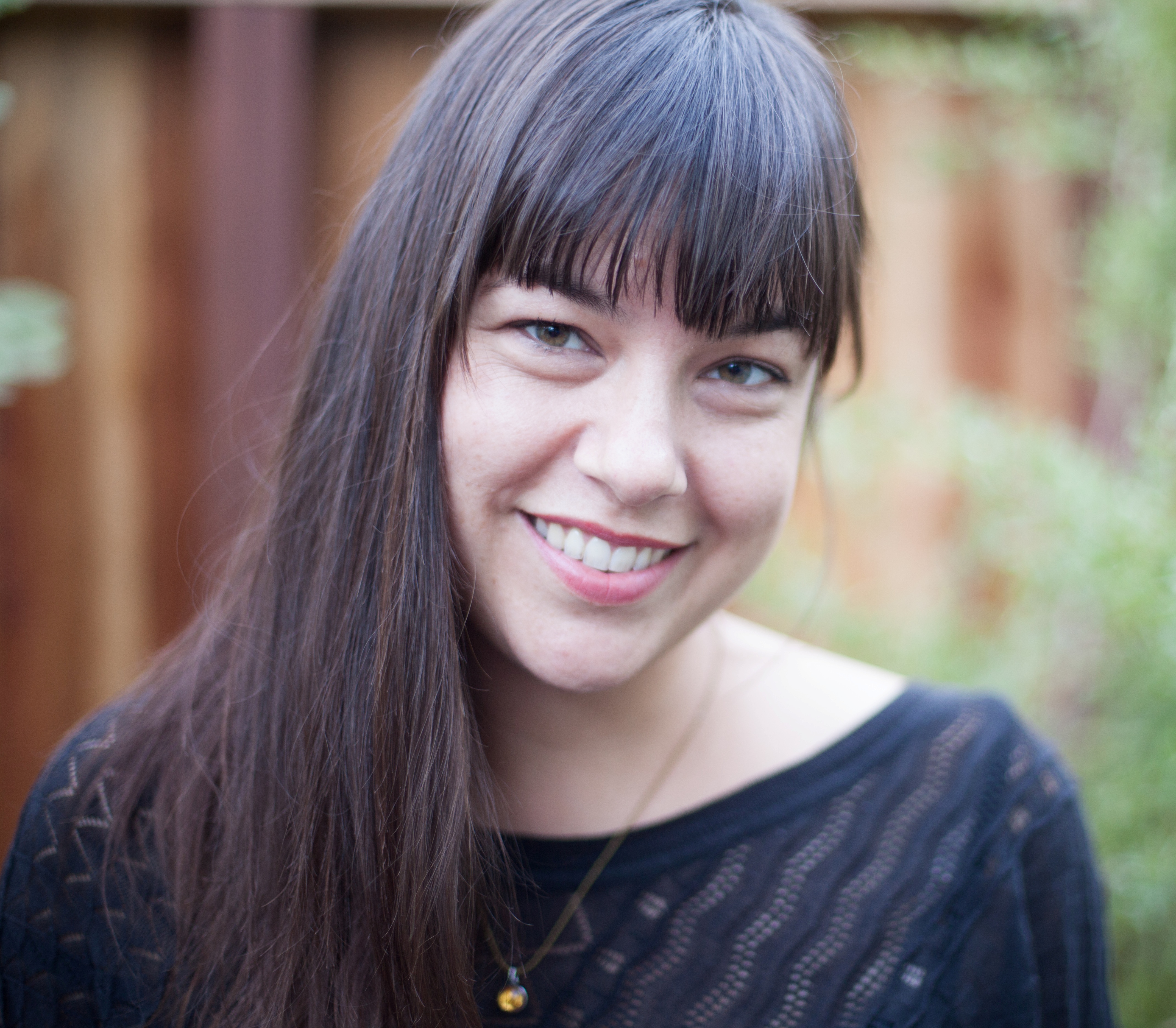 Nina LaCour
(photo: Kristyn Stoble)
Like Cordell, Nina LaCour "harbored a hope" that her book, We Are Okay (Dutton), "would get recognition of some kind"--and she did: LaCour is the winner of the Michael L. Printz Award for excellence in literature written for young adults. She recalled, "Something felt different to me when I was writing We Are Okay. It felt a little bit magical, like I had an idea of what I wanted the book to be and the words matched that idea in a way that had never quite happened to me before."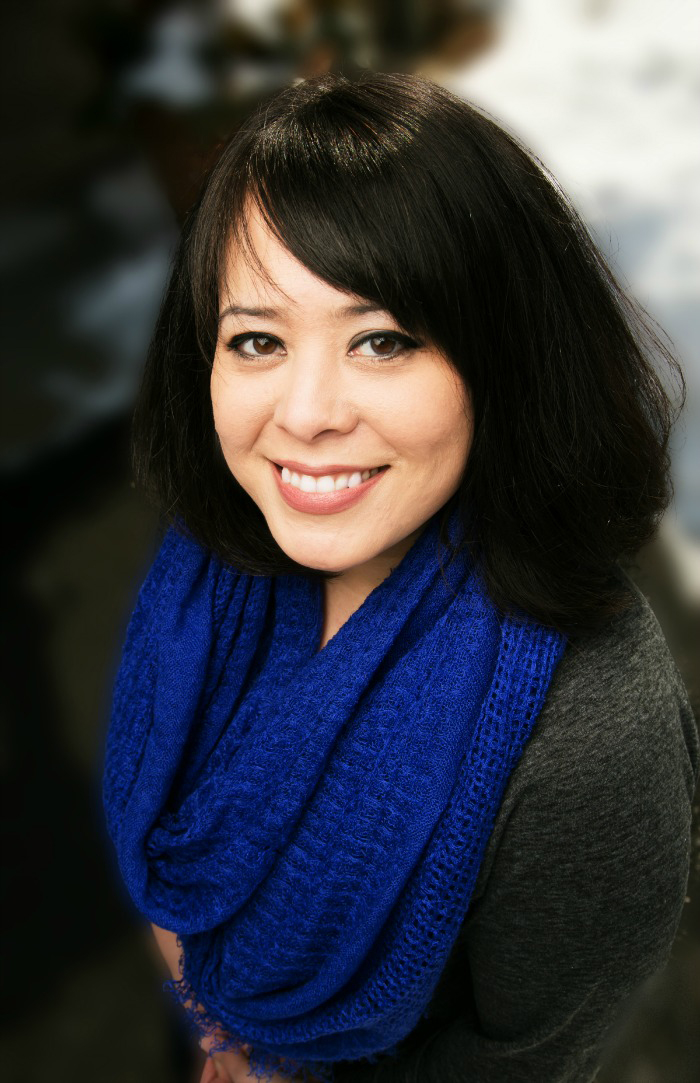 Erin Entrada Kelly (photo: Laurence Kesterson)
Erin Entrada Kelly, winner of the John Newbery Medal for Hello, Universe (Greenwillow Books), was driving when she got the call: "I got a message from my editor at around 9:30 a.m. It was only three words. 'Where are you?' I said, 'In my car. Where should I be!?' A few minutes later--the longest few minutes of my life, by the way--the committee called and told me the news. Apparently, they had been trying to reach me for a while. I was in total shock. I believe my first words were, 'Wait. What?' "
The full list of winners can be found here or here. Longer interviews with the winners are upcoming. --Siân Gaetano, children's and YA editor