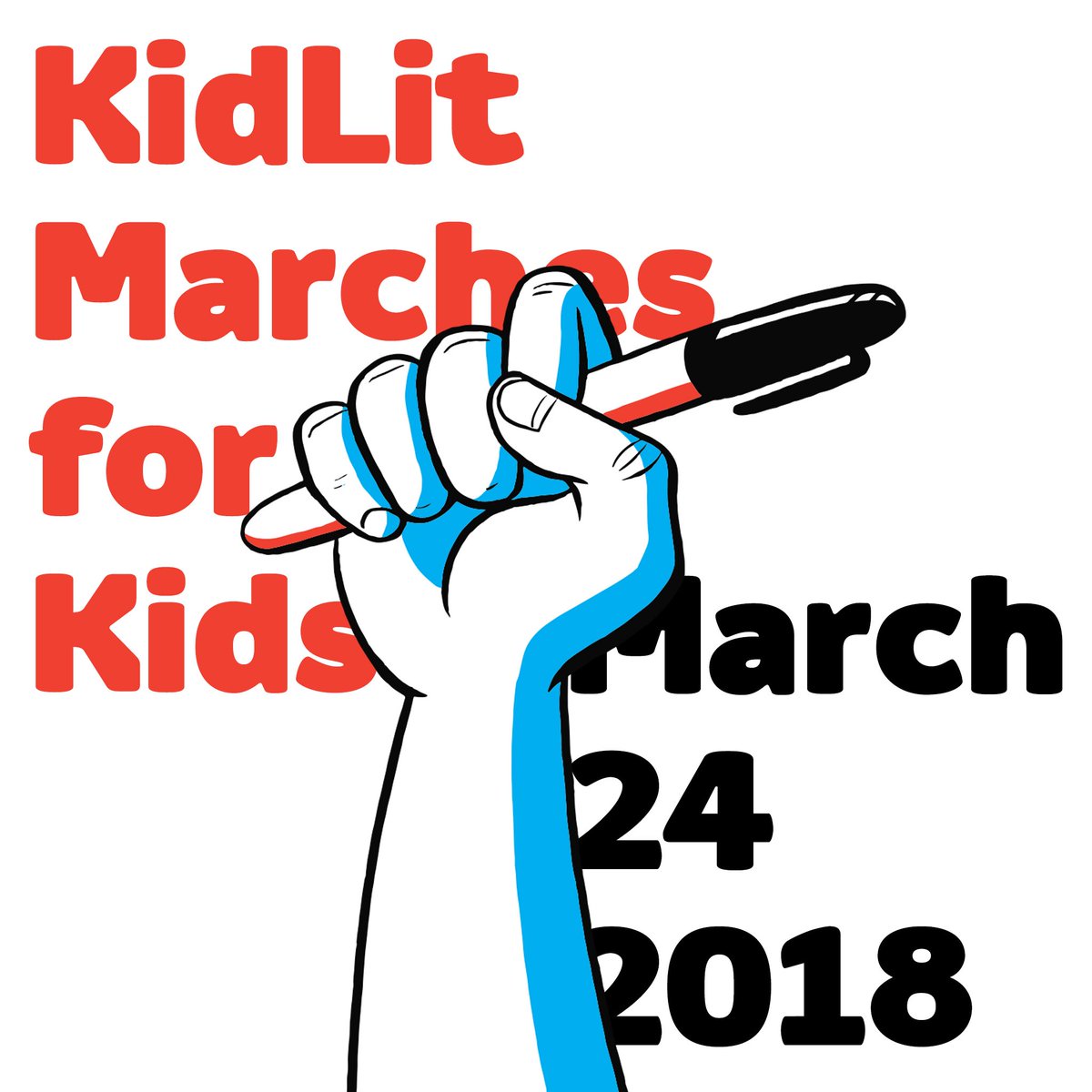 After the fatal shooting of 17 students and teachers at Marjory Stoneman Douglas High School in Parkland, Fla., authors Jenny Han and Raina Telgemeier each felt the need to do something. A young adult author, Han feels that she has a "unique connection" with teens and children. Telgemeier, who writes primarily for middle-grade readers, echoes this sentiment, saying, "as authors, we serve kids and visit schools constantly. We feel like we're a part of a community that kids really pay attention to and maybe even aspire to be a part of." As the days passed and the student survivors first spoke out about gun violence then planned their March 24 March for Our Lives, Telgemeier found herself "inspired.... We see [the teen activists] as the future and we're really proud of them." Han put out a call to action on her Twitter page, asking the kidlit community, in "what ways can we support this movement?" Telgemeier, a friend of Han "via social media and the author circuit," was one of the first people to respond.
Telgemeier, who lives in the Bay Area, and Han, who lives in Brooklyn, N.Y., moved the conversation into their private messages. It was extremely important to both authors that whatever they did for the March for Our Lives, it buoy the teens' movement--they didn't want to outshine the young activists or change the message. As Telgemeier phrased it, they wanted to "take what [the students were] doing and give them a fist bump." "It's not about us as authors," Han added, "it's about the kids and making them feel like we have their backs." After much discussion, planning and hearing the input of other authors (including Brendan Kiely, Veronica Roth, Christopher Healy and Alexander London), they decided that they didn't "want to create anything separate" from the teens but instead wanted to march with them to help grow their numbers and show support. Han wanted to keep "the kids... at the helm."
Han and Telgemeier reached out to Moms Demand Action and Everytown for Gun Safety to figure out their next steps. Everytown, which is coordinating all the sister marches for the 3/24 March for Our Lives, connected Telgemeier and Han with their Author Council, a group founded last spring as an extension of their Creative Council. The Everytown Author Council stepped in to help facilitate and is planning on helping the authors prepare an auction to raise funds. Telgemeier then started working on a symbol for the movement and, with the help of Siobhan Vivian's husband, Nick Caruso, the KidLit Marches for Kids graphic was created. Han feels this graphic will be "really cool" because "people in the [kidlit] community from all over the country [will] march with the same banner... the kids [will] be able to look behind them and see a wall of support of adults who care about them and want to see them safe." This graphic can be downloaded and printed by anyone interested in joining the movement to, as Telgemeier stated, "support young adults in the midst of a national tragedy. We want to... encourage them to help change the world."
Han also hopes that focusing their movement on the kidlit community might bring out people who haven't engaged in social activism before. "Our focus," she said, "is [on] everyone who is a part of this community, not just authors and illustrators--everyone who is a part of this community who wants to show up for the kids." It's a way of "extending our hand to the next generation," Telgemeier said, because "their age doesn't mean they can't start thinking about issues and what matters to them." When asked if there is a hope for more action after this march, both authors expressed how important it is to each of them that the spotlight remain firmly on the teens. Telgemeier and Han are acting "as point people," said Telgemeier, "using the hashtag and trying to get people to the marches."
Han and Telgemeier want people in the kidlit industry interested in joining the movement to first look at the March for Our Lives webpage and Facebook page to see where there will be marches. They can then check in on the KidLit Marches for Kids Facebook page to see who is organizing in their area or to step up as an organizer themselves. To stay up to date, people should join the Facebook group or follow Han or Telgemeier on Twitter. --Siân Gaetano