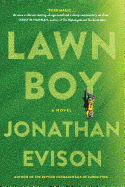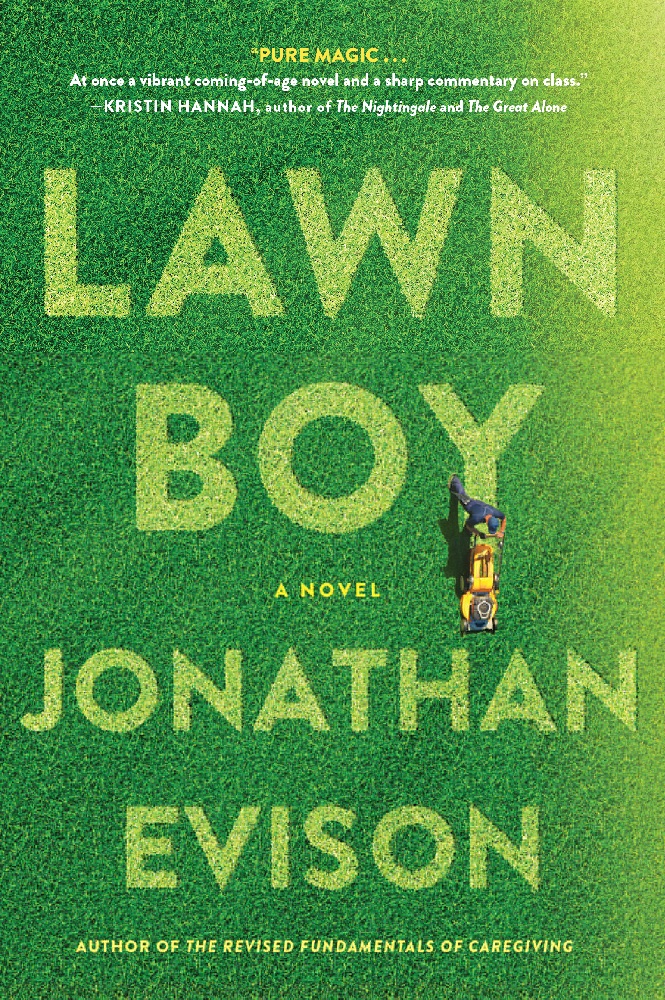 Mike Muñoz, the endearing protagonist of Lawn Boy, Jonathan Evison's fifth novel (West of Here, The Revised Fundamentals of Caregiving), is 22 and lives in a trailer on the rez in Suquamish, on Puget Sound. His chain-smoking mother works double shifts at the Tide's Inn while Mike babysits Nate, his developmentally disabled big brother, and spends his spare time reading books like The Octopus and The Jungle.

He works for a lawn service and loves his job--fresh air and satisfaction. "What's more beautiful than a great green field of new-mown grass... a tidy edge or the clean lines of scrupulously pruned boxwood?" He's also something of a savant with topiary. Arrayed against him: lack of resources, low wages, lower expectations; in contemporary parlance, a culture of poverty. But "you see, old Mike Muñoz would like to figure out who the hell he actually is, what he'd like to do with his life. He aches to be a winner."

On the job, "Tuesdays are a bitch." That's when the lawn service goes over to Bainbridge Island--home to the wealthy and sheltered, where nobody "drives a broke-dick truck unless it's from 1957." This particular Tuesday is his downfall--his boss sends him to the McClures to clean up their St. Bernard's dumps. It quickly goes to sh*t, so to say, and Mike is fired. This might be a turning point--he could start his own business, with clients who appreciated "my professionalism and my mad topiary skills and my immaculate edges."

While looking for work, he hangs out at the library--"the most stable thing in our lives, the only thing in the whole damn society that said to little Mike Muñoz: 'Here you are kid, it's all yours for the asking....' The only currency he needed was a library card." He's guided in his reading by a T-shirted librarian named Andrew, who helps Mike find books with grit and realism, something angry. "Once again, the library had my back."

Andrew helps Mike at least to dream a little, with rambling conversations and political activism picketing Walmart and protesting puppy mills, but Mike needs a job. He finds several, none of which work out. His mower gets stolen, his truck breaks down permanently, he loses a bit of his soul working for a real estate hustler.

Lawn Boy is empathetic and angry in its portrayal of class, poverty, discrimination--destroyers of dreams. But Mike perseveres--"I had poetry in my heart, goddammit"--and learns to blaze his own trail. He "gets his mow on"; he even finds unexpected true love. As he learns that no man is an island, he's able to see increasing moments of grace with his "ragged tribe." In Evison's tough and wry novel, Mike Muñoz is every person who wants a living wage and a little dignity, "the opportunity to think beyond sustenance long enough to dream." --Marilyn Dahl

Shelf Talker: Jonathan Evison has written a fierce and funny novel about a young man's attempts to transcend class and poverty.