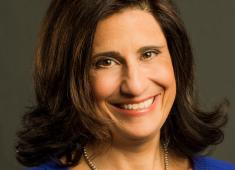 Tina Jordan
One of our favorite people, Tina Jordan, who had been v-p of the Association of American Publishers for 12 years and earlier worked at Reed Exhibitions as director of public relations and special events at BookExpo America, has left the AAP and hopes to become a professional surfer.
A very happy Tina wrote to us: "If a first generation, U.S.-born Greek woman whose immigrant parents could barely speak, read or write in English can become a vice president for the Association of American Publishers, anything is possible. And if I fail, then it will be just one more story to share with the extraordinary book community I've come to call home."
When not riding the waves, she can be reached via e-mail.