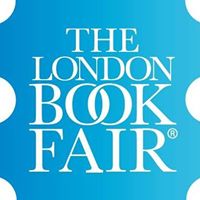 "I don't think that audio is going to be a blip," said David Shelley, chief executive of Hachette U.K., at the London Book Fair's Quantum Conference. "I think there's a very real possibility that audio could be one of the biggest parts of our business."
Shelley was in conversation with Jo Henry, formerly v-p at Nielsen Book and current managing director of Book Brunch. Shelley was bullish on audio's potential to reach people who otherwise don't read many books, adding that he would "put some money" on audio being an "absolutely central piece of our business" in five years' time.
He also said he was "optimistic" about "people's relationship with paper" and the trend of younger generations gravitating back toward paper, along with the resurgence in the U.K. of independent booksellers.
"If you look at what consumers are saying they want from us, they're not saying they want interactive e-books," said Shelley, who believes that, historically, publishers haven't done a strong enough job of simply listening to customers. "What consumers are saying that they want from us are really, really beautiful books."
---
During a keynote presentation at the Quantum Conference on the rapidly changing digital media landscape, Tom Goodwin, author of Digital Darwinism: Survival of the Fittest in the Age of Digital Disruption, said that "asking a teenager how much time they spend online is like asking an adult how much time they spend with electricity." For people born after the advent of the Internet, Goodwin explained, there is no separation between the Internet and offline life: they're inextricably linked.
---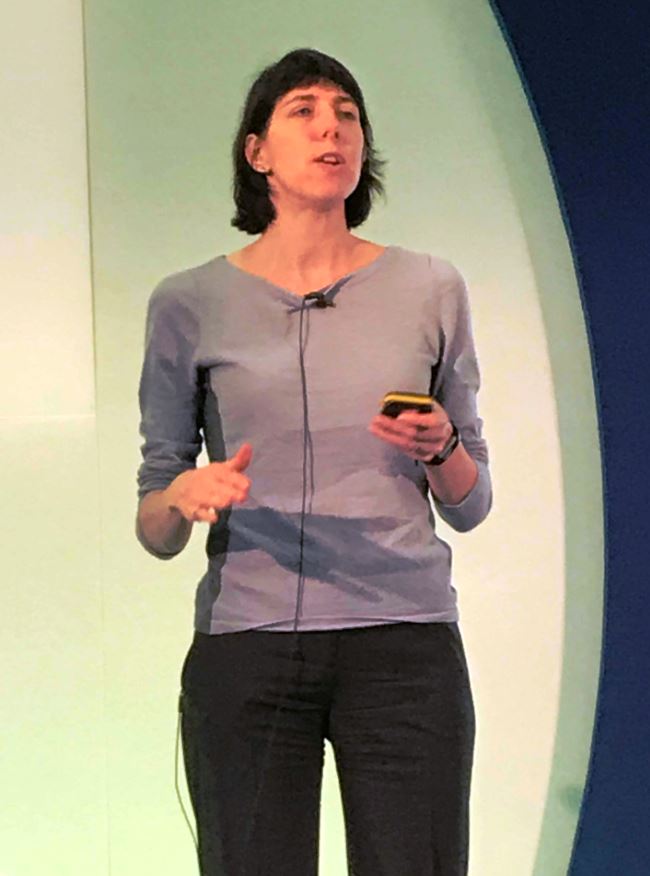 Michelle Cobb at LBF
Michele Cobb, executive director of the Audio Publishers Association, reported that 20 years ago, about 2,000 audiobook titles were produced in the U.S. In 2012, 16,000 audiobooks were released, and in 2017, publishers released just under 51,000 audiobooks. Cobb added that for the past five years, audiobooks have seen double-digit growth in both dollars and units, with publishers reporting 90 million units sold in 2017.
Over the past five years, audiobooks have become an increasingly digital format; around 87% of all audiobooks sold in 2016 were digital compared to 63% in 2012. Just over 70% of consumers listen to audiobooks on their smartphones, while 19% listen on voice-enabled speakers such as Google Home or Amazon Echo. Cobb said she expects the latter number to grow significantly over the next few years.
In terms of listener behavior, Cobb said that, somewhat surprisingly, more than 70% of consumers are listening at home, and 56% of people said they were doing nothing else while listening to audiobooks at home--not washing the dishes, doing laundry or other household chores.
"In the U.S. we always thought multitasking, in the car, all those things," Cobb said. "We asked point blank, 'are you doing nothing else, just listening to an audiobook?' And the answer was yes."
---
Javier Celaya of Storytel, the subscription audio book service that was founded in Sweden and is beginning to expand to other markets in Europe and throughout the world, said during a panel discussion on creating compelling audiobooks that within 10 years, he expects most audiobooks will be "narrated by machines."
Debra Deyan, co-founder of Deyan Audio Services, a major audio production company in California, however, said that while she thought it might be possible for a nonfiction project read by an AI to work, she doubted whether fiction could ever be convincingly read by an AI. --Alex Mutter