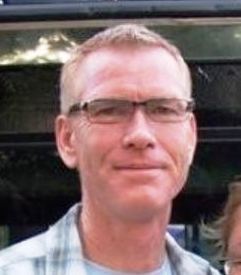 Tom Faherty, Jr.
Thomas Faherty, Jr., co-owner of Faherty & Associates, the western rep firm, died last Thursday. He was 63 and had battled cancer.

He began his career as a publishers rep, working with his father, Thomas Faherty, Sr., who founded Faherty & Associates, and with his sister, Margaret, and brother, Kevin. He and Ken Guerins eventually bought Faherty & Associates.

In announcing Faherty's death, the firm wrote, in part, "Anyone who knew Tom knew that he never gave up. He delighted in extreme runs, mountains to coast. But more than that, he delighted in helping people. He assisted family members of the company through health crises. He would pick up his tool belt and travel to build storage for a new rep. If you were hungry at sales conference, food appeared at your table. If you were cold, the coat came off his back and was on your shoulder. There was not one of us who worked with him that he did not materially and emotionally encourage.

"And he never lost enthusiasm for what he had to sell. Anyone who attended a sales conference with him saw the twinkle in his eye, the energy that would animate him, because you knew he was already imagining having new reasons to visit his favorite people, booksellers. Over the years, he sold to stores in every state in the American West. He could name family members of buyers he hadn't seen in years, how they liked their coffee and what kind of pastry would start their day with a smile. He was a passionate supporter of the regional bookselling organizations in his territory--PNBA, MPIBA, NCIBA, and SCIBA. He will be mourned by the many he touched in the bookselling industry....

"If you care about books, please celebrate Tom's life by donating to a local book organization or your favorite charity."