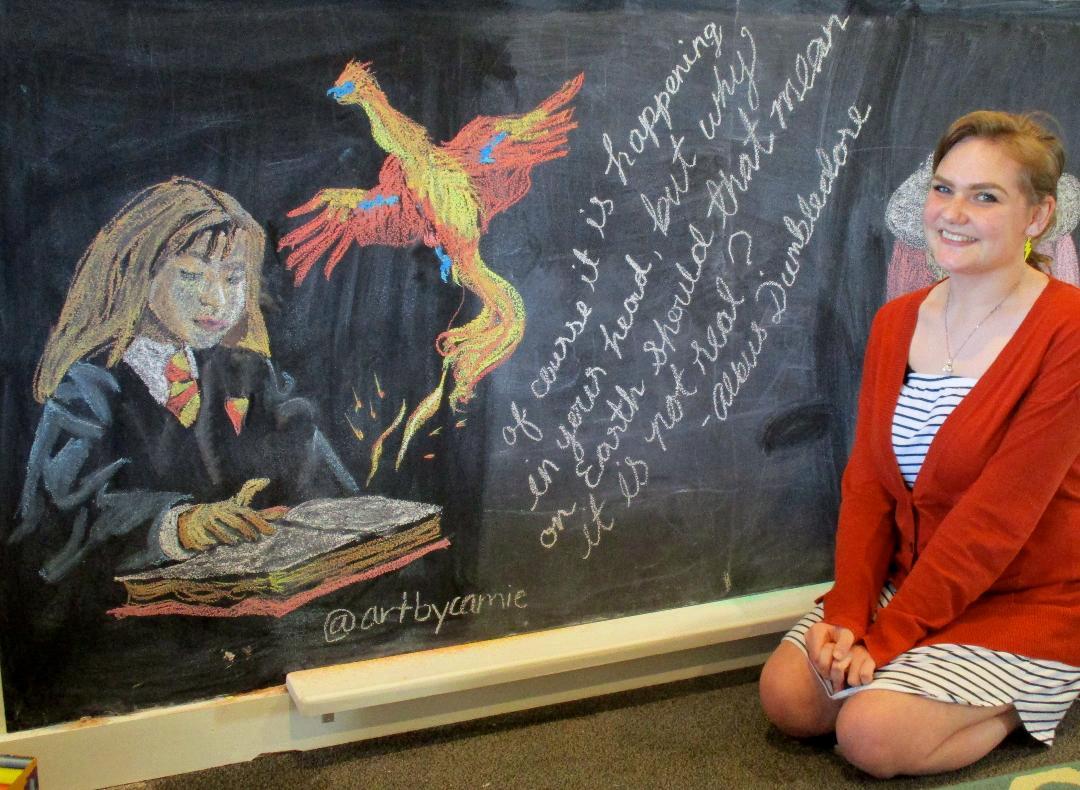 Donna Paz Kaufman, co-owner (with husband Mark) of Story & Song Neighborhood Bookstore Bistro, Fernandina Beach, Fla., as well as the bookstore training group Paz & Associates, shared a photo of recent artwork created on the bookshop's chalkboard wall by young artist Camie Warner.
"We just had to send this to you," Paz Kaufman said. "Not that we can take credit for this amazing art, but that we were gifted this and two other pieces of art during a visit by a grandfather and his three talented granddaughters. The art was drawn on a half-wall that we painted with chalkboard paint, thinking the toddlers and elementary school children would have fun in The Second Story for Art & Creativity. Who knows what would surface as people browse the bookstore and are inspired.
"When people ask about the Return on Investment for bookselling, we think about how you can never put a price on something like this. Customers have come to see the art in person and there's so much excitement about the talent that surrounds us."