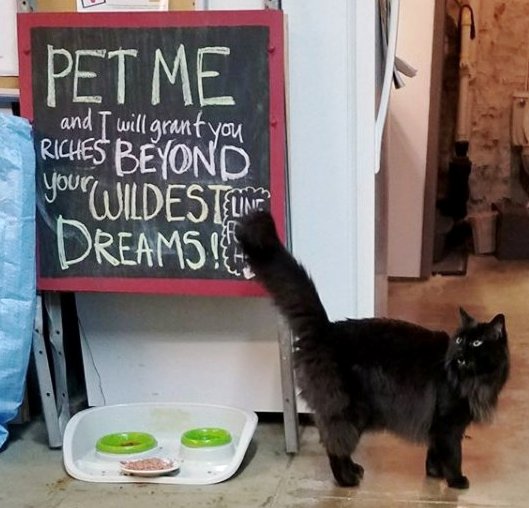 Spike
"When Spike was just a kitten, he ended up on the streets of St. Louis, Mo., left to fend for himself," the Dodo wrote to introduce its profile of the cat who "wandered by Left Bank Books, an independent bookstore, one day, and when staff members saw the tiny black kitten all alone, they knew exactly what they had to do. They took him into the bookstore and adopted him as their store cat, and nearly 11 years later, he's still there, and loves every minute of his job as a bookstore cat."
"He has everything he needs: food, water, endless new books to sleep under," said Lauren Wiser, marketing and publicity manager. "We say he's our night manager. He keeps an eye on all the books until the shop opens in the morning."
She added that Spike "loves working at the bookstore. He even has his own Staff Pick page on the website. His favorite things to do are sleep in the display window so people outside can adore him, sleep under a bright light where it's warm, sleep in a director's chair downstairs in the used books, sleep on top of new displays (to make sure people notice them, of course) and interrupt staff meetings."