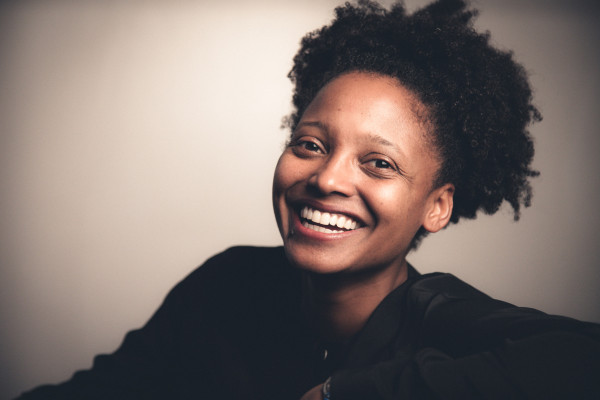 Tracey K. Smith
(photo: Rachel Eliza Griffiths)
Minnesota Governor Mark Dayton has declared May 16 Tracy K. Smith Day to honor the U.S. Poet Laureate, who is speaking today in Minneapolis at Talk of the Stacks at the Hennepin County Library on Nicollet Mall, the Star Tribune reported.
The governor's proclamation noted that Smith's works "have been published since 2003 by Minneapolis independent publisher Graywolf Press, one of Minnesota's award-winning publishers of diverse and singular voices; and Smith's newest book, Wade in the Water, was published in April 2018 by Graywolf Press."
Graywolf publisher Fiona McCrae commented: "That Tracy K. Smith is being recognized by the Governor in this way is a great thing for poetry in general, and for her wise, expansive, questioning poetry in particular. Graywolf is so proud to have published Tracy K. Smith's books of poetry, and have delighted in all her awards and honors, including the Pulitzer Prize. It is hard to think of a more perfect Poet Laureate for America at this challenging hour, and we are so grateful to the Minneapolis Public Library for hosting her visit to the Twin Cities."