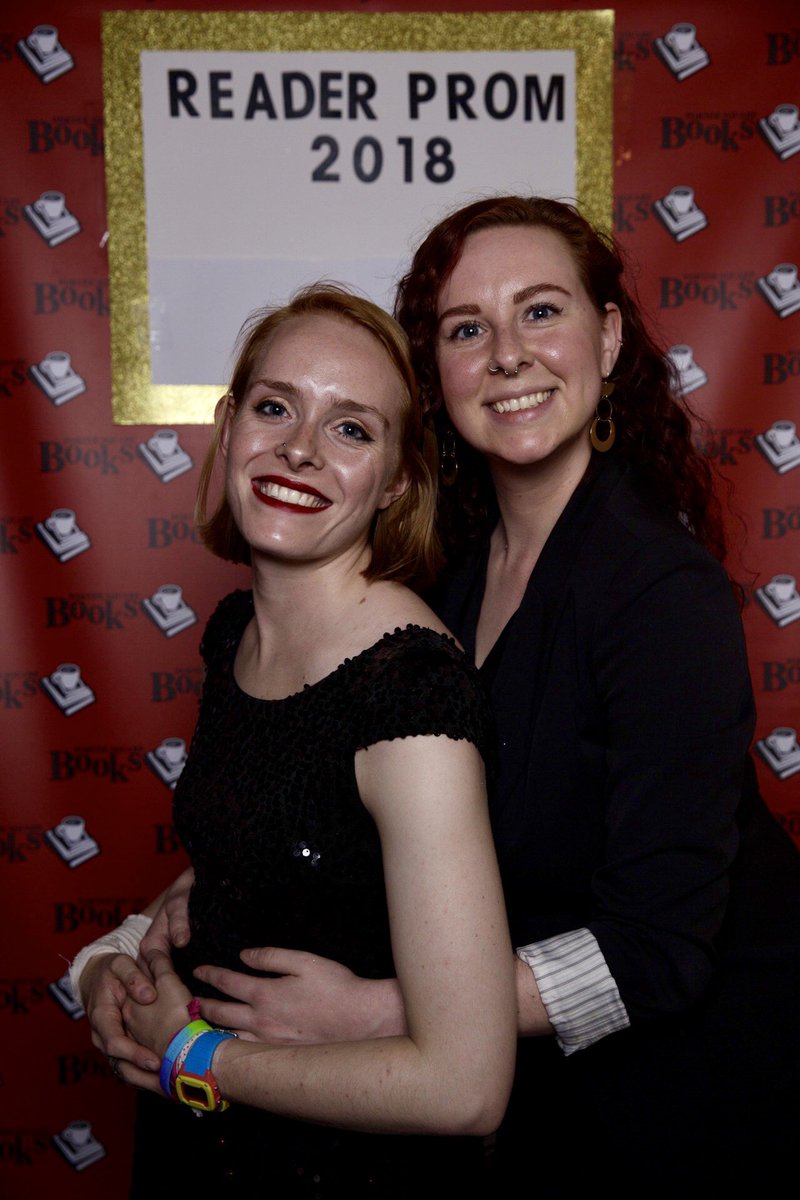 Porter Square booksellers at Reader Prom.
Last Saturday, Porter Square Books, Cambridge, Mass., hosted a Reader Prom and Book drive at the Davis Square VFW, with all proceeds going to the Porter Square Books Foundation. Guests were invited to "dress up in your finest prom fashion. Bring a copy of your favorite book as your date to donate to the Y2Y Homeless Shelter in Harvard Square. (It's the only prom where you're supposed to dump your date at the door!)."
Like any prom, this one had a "King" and "Queen," but Porter Square noted that "because this is a Reader Prom (and we're not that big on monarchy as a system of government or strict genders as a system of interpersonal relationships) we'll have an 'Author' and 'Illustrator.' Our Reader Prom Author and Illustrator will be randomly selected from all of the attendees and will each receive a $50 gift card. (A celebratory Author and Illustrator dance is not expected but we certainly won't stop you!)"
Chaperones for the prom were author Celeste Ng (who tweeted a selfie in her prom dress); educator, writer and performer Krysten Hill; and illustrator Raul the Third. Porter Square also tweeted photos from the event.