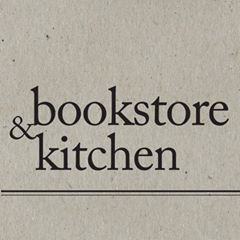 "What happened to Bookstore in the Grove?" Miami.com answered that question with a profile of the newly opened bookstore&kitchen, located at 3444 Main Highway in Coconut Grove, Fla., "ironically across and just down the street from the new Books & Books location at 3409 Main Highway."
Last year, Amanda De Seta, founder of LointerHome, purchased the Bookstore in the Grove property at 3390 Mary St. with plans to renovate and reopen the bookshop that had been in danger of closing. Renovations at the Cocowalk outdoor mall "made a move necessary and the old space will probably be converted to office space," Miami.com wrote. De Seta chose to relocate the business to a more pedestrian-friendly spot.
"We needed to be in a more central location," she said. "We really saw the decrease in foot traffic. The construction made it increasingly hard to get people to that end of the complex."
Miami.com noted that at first glance, bookstore&kitchen "seems more kitchen than bookstore. But walk behind the cafe, and you'll find the books in a bright, small space." De Seta described the book selection as "hyper focused on eclectic stuff--kids' books, stuff from the MOMA design store, lines you find specifically in Europe. We're quirky."