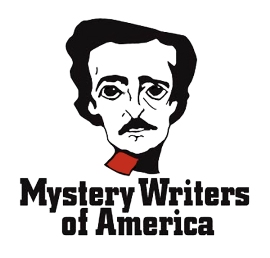 Tuesday's announcement by the Mystery Writers of America that author Linda Fairstein had been named one of next year's Grand Master recipients sparked numerous protests on social media and prompted the MWA to respond by saying it took the responses seriously and would reexamine the decision. The focus of the protests is Fairstein's role as a member of the Manhattan District Attorney's Office in 1989's Central Park Jogger case, which resulted in the wrongful imprisonment for years of five minority teenagers.
Author Attica Locke was one of the first to condemn the idea of honoring Fairstein, tweeting (see the full thread here): "@EdgarAwards As a member and 2018 Edgar winner, I am begging you to reconsider having Linda Fairstein serve as a Grand Master in next year's awards ceremony. She is almost singlehandedly responsible for the wrongful incarceration of the Central Park Five./ For which she has never apologized or recanted her insistence on their guilt for the most heinous of crimes, 'guilt' based solely on evidence procured through violence and ill treatment of children in lock up..../ Just because she has a flourishing publishing career does not mean we should ignore her past--or her continued unwillingness to accept responsibility for ruining five innocent men's lives. I cannot support this decision. Surely, someone else is more worthy our attention, support, and this laudatory role in the 2019 @EdgarAwards."
The MWA issued a brief statement in response: "We are taking seriously the issues raised by Attica Locke. Our Board is going to discuss these concerns as soon as possible and make a further statement soon."
Novelist, editor and attorney Steph Cha, an MWA member since 2013, wrote in the Los Angeles Times that the organization "is now in a tough spot. Many crime writers have already called for the revocation of Fairstein's award. Meanwhile, Fairstein is sparring with Locke on Twitter, and I doubt she or her supporters would be happy to see the organization cave to the pressure. While the mystery writing community has changed somewhat over the last few years, it has long been embarrassingly white and, if not outright conservative, less than progressive in its collective values (hello hero cops and beautiful dead girls). Fairstein has made a name for herself writing legal thrillers about a sex crimes prosecutor who serves justice and saves the day. She's made enormous profits with these stories, and has been astoundingly successful in shaping her own narrative and retaining the respect of her community.
"Whatever Mystery Writers of America decides--and let's remember that the loss of a reward is not comparable to the loss of freedom--this debacle will show our divisions. Fairstein's actions can no longer fly under the radar. We all have to deal with her now."