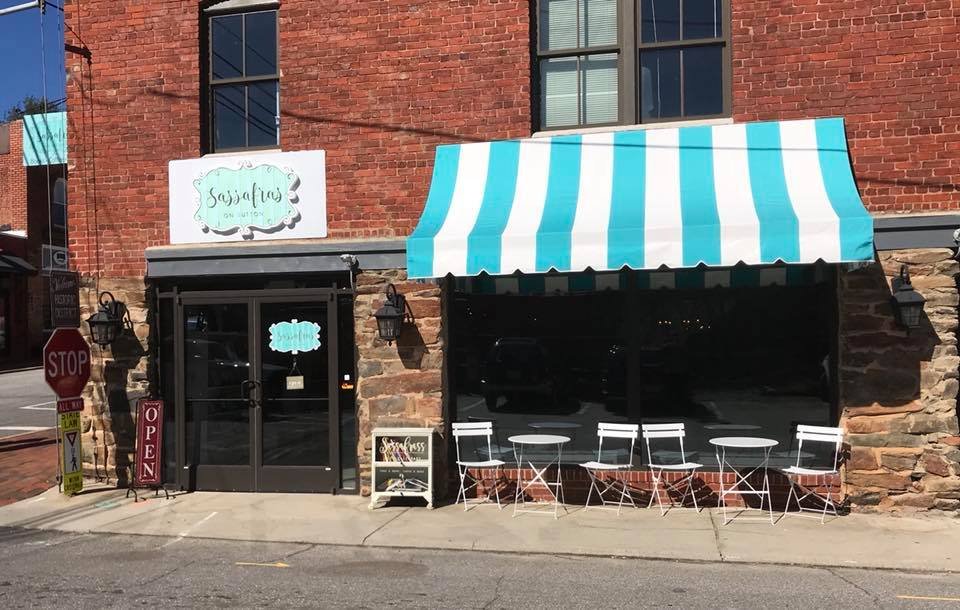 Sassafras on Sutton bookstore in Black Mountain, N.C., which was forced to close in early December after suffering substantial damage to its historic building from a major snowstorm, offered an update on the long road back to reopening.
On Instagram Friday, the bookstore posted: "We finally have power back on at the store! We've been closed since December 8th when North Carolina had an epic snow fall and the roof of our old historic building partially collapsed. We were finally allowed back in the space last week and now we are electrified! We are so grateful that our merchandise was undamaged and the building can be restored.
"We hope to be back open to customers sometime next month. Today we start cleaning, reorganizing, restocking and doing a full inventory. We may also be doing a sidewalk pop up shop for Valentine's Day next week. We can't wait to be fully open and see everyone again!"
Building owner Ryan Israel told the Black Mountain News that he would like to make repairs in phases to speed up the process: "Our number one goal is to get the tenants back in business. These are small local businesses and not only are we concerned with getting the proprietors back in business, but each of them have employees who rely on their jobs. There are a lot of people impacted by this and we're working as hard as we can to get the building back together."