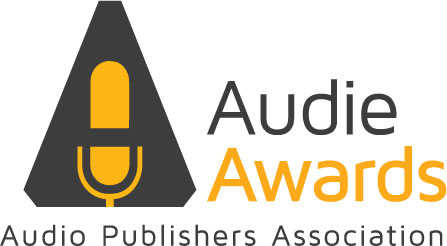 The winners of the Audie Awards, sponsored by the Audio Publishers Association, were announced last night at the APA's 24th annual Audies Gala. The Audiobook of the Year was Children of Blood and Bone by Tomi Adeyemi, narrated by Bahni Turpin (Macmillan Audio). See winners in all 24 categories here. Shelf Awareness will have more on the Audie winners later this week.
---
Isabelle Broom won the Romantic Novelists' Association's Goldsboro Books Romantic Novel of the Year award for One Thousand Stars and You. This year's other RNA category winners are:
Sapere Books Popular Romantic Fiction Award: You Me Everything by Catherine Isaac
Books and the City Romantic Comedy Novel Award: Not Just for Christmas by Natalie Cox
Katie Fforde Debut Romantic Novel Award: The Rules of Seeing by Joe Heap
Nicola Cornick Fantasy Romantic Novel Award: Living in the Past by Jane Lovering
Goldsboro Books Historical Romantic Novel Award: The Temptation of Gracie by Santa Montefiore
Libertà Shorter Romantic Novel Award: Secret Baby, Second Chance by Jane Godman
David Headley, managing director of Goldsboro Books and founder of DHH Literary Agency, said, "I am really pleased that One Thousand Stars and You by Isabelle Broom and The Temptation of Gracie by Santa Montefiore have won their respective awards. Both of them prove that sublime storytelling is everything we look for in a great novelist and Isabelle and Santa are proving to be at the top of their game in this regard."
In addition to the category awards for 2019, the Outstanding Achievement Award was presented to Liz Fielding, and a new award was announced for 2020: the RNA will partner with Simon & Schuster UK to launch the Jackie Collins Award for Romantic Thriller of the Year.