Shaun Gallagher's 2013 science book Experimenting with Babies: 50 Amazing Science Projects You Can Perform on Your Kid (TarcherPerigee) will be featured on the next episode of The Big Bang Theory, airing this Thursday on CBS at 8 p.m. Eastern/Pacific.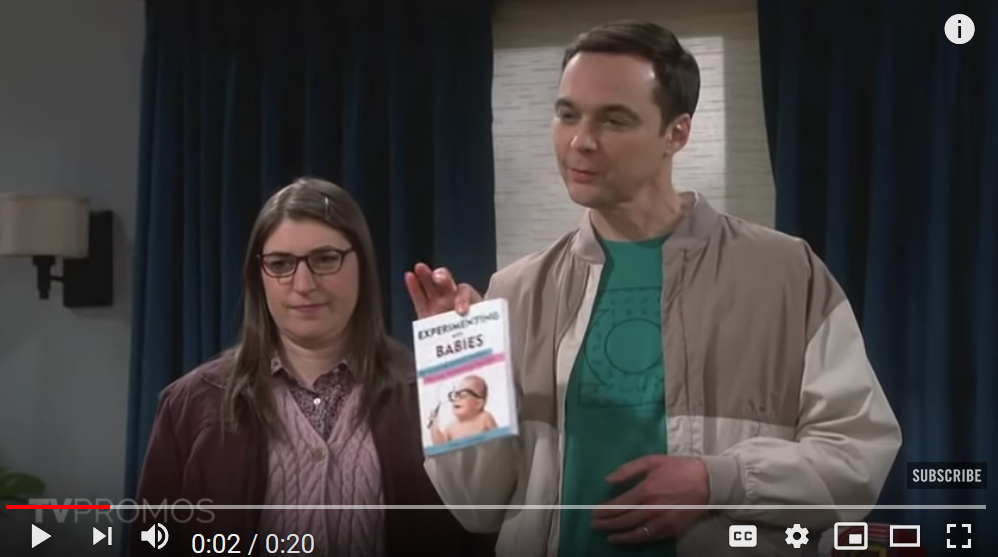 The episode, entitled "The Conference Valuation," is the 17th episode of the show's 12th season, and Experimenting with Babies will be a part of the episode's main story line. The show is in its final season; during its 11th season it averaged more than 18 million viewers per episode.
A promo trailer for the episode can be viewed here.